Home Appraisals Are Falling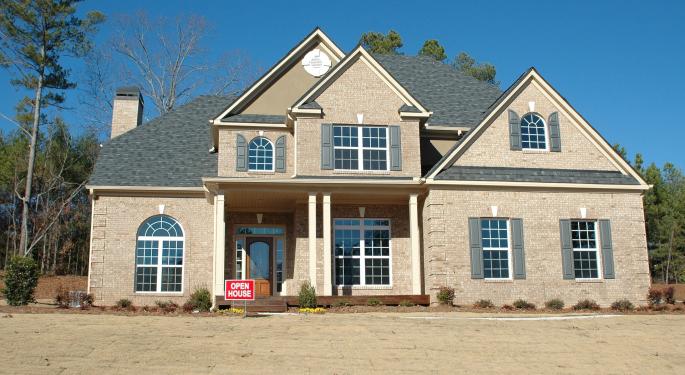 Quicken Loans released on Tuesday its monthly Home Price Perception Index (HPPI) and Home Value Index (HVI). The HPPI measures the gap between homeowner estimates and appraiser opinions while the HVI measures the value of a home.
According to Quicken Loans, the HPPI showed that appraised values were 1.33 percent lower than homeowners estimates in December.
In fact, the difference between homeowner estimates of the value of their home and the value assigned by appraisers widened for the first time in six months in December. In addition, while the gap has been narrowing since June, December's reading erases all of the improvements that were made over the past few months.
"It's our hope that homeowners use the HPPI's unique data as an insight into their local housing market," said Quicken Loans Chief Economist Bob Walters. "When consumers have a better grasp of their local market conditions, it can help influence their expectations and ultimately lead to a smoother mortgage or home sales process."
Home Value Index
Home values fell 1.19 percent in December but are still higher by 3.85 percent year-over-year, according to the National HVI. The year-over-year growth rate also marks a deceleration from the 5.28 percent annual increase seen in November.
"Home value growth has been mostly driven by enthusiastic buyers vying for a smaller than usual inventory of properties," said Walters. "Appraised values have dipped along with the seasonal decline in sales around the winter months. It's yet to be seen if value growth will build as sales rise in the spring, or as construction increases."
Philadelphia Sees The Largest HPPI Decline
Philadelphia ranked last among major metropolitan areas with the most unfavorable appraiser value of a home versus the homeowner's perception of value at -2.94 percent.
Here is a summary of all the other major metropolitan with an unfavorable perception:
Baltimore: -2.62 percent.
Cleveland: -2.09 percent.
Detroit: -1.78 percent.
Chicago: -1.76 percent.
Tampa, Florida: -1.42 percent.
New York: -1.37 percent.
Atlanta: -0.79 percent.
Phoenix: -0.74 percent.
Las Vegas: -0.61 percent.
Washington, D.C.: -0.40 percent.
Riverside, California: -0.07 percent.
Posted-In: Bob Walters Home Price Perception Index Home Value IndexNews Topics Econ #s General Real Estate
View Comments and Join the Discussion!