How Green Are These Top Corporate Execs?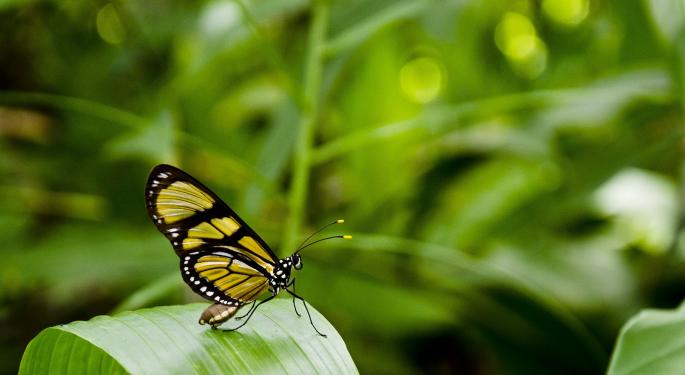 Bill Gates, Jeff Bezos, Jack Ma and a handful of other investors are collectively launching a new $1 billion green energy fund.
Needless to say, investments in green technology is a fantastic contribution to the planet and for future generations. But just how "green" are these executives?
Gates Didn't Always Practice What He Preaches
Gates, co-founder and ex-CEO of Microsoft Corporation (NASDAQ: MSFT), now dedicates his life toward philanthropic causes.
According to the Guardian, the charity that Gates and his wife Melinda run, held at least $1.4 billion of investments in some of the world's biggest fossil fuel companies, at least based on the charity's 2013 tax filing.
The companies listed include BP plc (ADR) (NYSE: BP), Anadarko Petroleum Corporation (NYSE: APC) and Vale SA (ADR) (NYSE: VALE).
Gates was also the largest shareholder in Canadian National Railway (USA) (NYSE: CNI) at the start of the decade and also held a multi-hundred million dollar stake in Caterpillar Inc. (NYSE: CAT) — companies that investors don't necessarily associate with "green" technologies.
Bezos: Building A Green Rocket Ship
Bezos is the founder and CEO of Amazon.com, Inc. (NASDAQ: AMZN). Bezos also runs Blue Origin, a privately-funded aerospace research and development company working on a spacecraft that is expected to take tourists to space in just a few short years.
Impressively, Bezos' rocket ship uses liquid hydrogen and liquid oxygen as propellants, which makes an extremely efficient and clean rocket ship. Moreover, it produces water as the byproduct of combustion without any carbon emissions.
Ma: Fighter Against Pollution
Ma, the founder and executive chairman of China-based Alibaba Group Holding Ltd (NYSE: BABA), rounds up the list of the most notable billionaire investors to launch the green fund.
Although China is considered to be the world's largest polluter, Alibaba has been active in helping Chinese people combat pollution through the implementation and creation of new technologies.
Ma personally announced the release of a water pollution kit, which sells for $10 and can identify pollutants in freshwater sources. Users can upload their results online to a digital map.
View Comments and Join the Discussion!
Posted-In: Bill Gates green technology Jack Ma Jeff BezosNews Contracts Media General