GE CEO Jeff Immelt Cheers Tillerson's Secretary Of State Nomination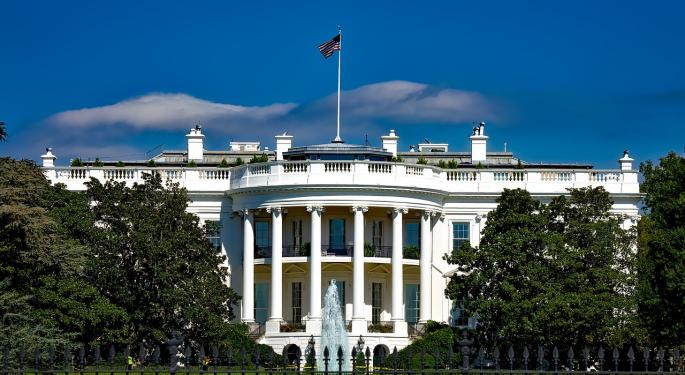 President-elect Donald Trump's is an unconventional choice - the CEO of one of the world's largest oil companies.
Trump tapped Rex Tillerson, CEO of Exxon Mobil Corporation (NYSE: XOM) to serve. Naturally, Trump will face scrutiny in his pick for various reasons, including his lack of political experience and close ties with the Russian government, which granted him the Order of Friendship in 2013.
Nevertheless, some among the business community are applauding Trump's selection. Jeff Immelt, chairman and CEO of General Electric Company (NYSE: GE), issued a public response to the appointment.
Immelt stated he has worked closely with Tillerson on many large projects across the world. He added that Exxon is a "truly global American company" which bestowed him with an "exceptional understand of our country's essential and strategic role in the world."
"More importantly, he has a contemporary, ground-level view of our most important relationships," Immelt added. "He is highly respected, well-travelled, a great negotiator and smart."
Not An Easy Appointment
U.S. Senator Bob Menendez (D-N.J.) is a senior member of the Senate Foreign Relations Committee and tasked with vetting the next secretary of state.
Menendez blasted Tillerson's lack of political experience and questioned his experience in the private sector.
"Having no practical experience in diplomacy, Mr. Tillerson has no proven knowledge or regard for the norms and necessities that so much of our modern diplomatic and security efforts depend upon," the Senator said.
Menendez added, "The term conflict of interest doesn't even begin to describe the web of dubious business interests and bank accounts that Tillerson and his company Exxon shares with Vladimir Putin and Russian oil companies."
Posted-In: Donald Trump Jeff Immelt Rex Tillerson Secretary of StateNews Politics General Best of Benzinga
View Comments and Join the Discussion!