Pfizer Fined $106 Million For Anti-Epilepsy Drug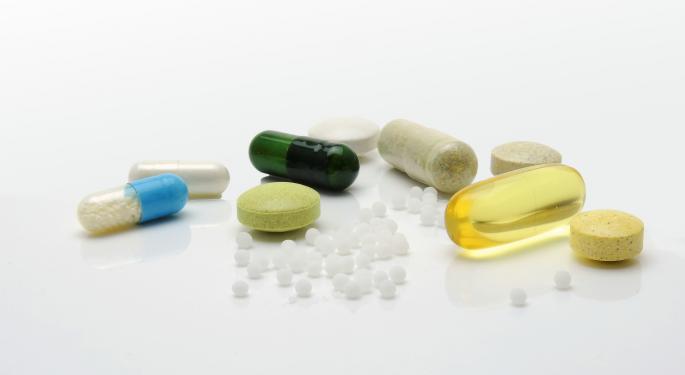 Shares of Pfizer Inc. (NYSE: PFE) were little changed after the company said it will appeal a $106 million fine by the United Kingdom's competition regulator, the Competition and Markets Authority (CMA).
According to The Wall Street Journal, Pfizer was slapped with a £84.2 million fine for charging the country's National Health Service high prices for its phenytoin sodium capsules which is an anti-epilepsy drug.
The CMA also fined a distributor of the drug, Flynn Pharma, £5.2 million and ordered both companies to reduce their prices.
Close to 50,000 patients in the United Kingdom rely on Pfizer's therapy, which has seen the price of a 100mg pack soar to £67.50 from £2.83 after Pfizer sold the rights to sell the drug to Flynn Pharma back in 2012.
Wednesday's fine marks yet another concerning headline and shows that the drug price debate is far from being settled.
The price of the drug was reduced to £54 in May of 2014 although even including the price reduction the price of the drug has risen higher compared to any other European country.
The fine represents the highest penalty the CMA has ever imposed.
"Businesses are generally free to set prices as they see fit but those holding a dominant position should not abuse this situation and set prices that are excessive and unfair," Philip Marsden, Chairman of the Case Decision Group for the CMA's investigation, said in a press release. "There is no justification for such rises when phenytoin sodium capsules are a very old drug for which there has been no recent innovation or significant investment."
Posted-In: Competition And Markets Authority Drug Pricing drug stocks epilepsyNews Health Care Legal General Best of Benzinga
View Comments and Join the Discussion!