FireEye's New Helix Platform: Combining Detection, Threat Intelligence And Automation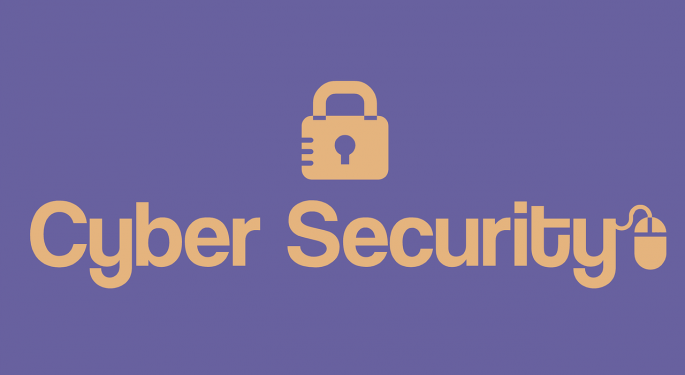 Earlier this week, FireEye Inc (NASDAQ: FEYE) presented its new Helix platform, aimed at simplifying, integrating and automating business security operations. The platform brings several of the company's security products together under a single user interface.
"FireEye Helix is a revolutionary approach that builds on our best in class detection solutions and investments in Mandiant, iSIGHT Partners, and Invotas, creating the first intelligence-led platform that enables simple, integrated, and automated security operations from the cloud or on-premise," CEO Kevin Mandia said in a press release.
To better understand the product, Benzinga reached out to FireEye's chief technology officer Grady Summers, who shared some insights into the platform.
"Customers over the last several years have been telling us, 'Look, it's not about finding more stuff; it's about solving the problems that we have.' So, Helix was designed to do just that. Whether it's FireEye [cybersecurity breaches] alerts or third parties… [We] take in any security data, any data from an enterprise, get high fidelity detections out of that, but then help customers resolve it quickly."
"It is really about combining our best detection, our threat intelligence, and our automation to help customers" fix their issues in minutes, the CTO explained.
Who Is This Product For?
"Our product generally would appeal to those that have security teams. That's a big range of customers, but I say it to emphasize that this is not like an S&B type of product. This is for organizations that have security teams," Summers explicated. "[However], this is definitely not for just large-cap companies. Our sweet spot tends to be organizations with 2,000 employees and up."
Going into pricing, the exec explained that customers will get access to several products that the company used to sell a la carte for an all-in-one price. A company would get "access to our network-based product," he explained. "So, you get an aggregate amount of throughput to deploy as many networks sensors as you need to cover your network. You get access to our endpoints; it will deploy as many endpoints sensors as you need. You get access to our analytics platform, which is our SIEM product that pulls it all together. You get several orchestration playbooks, and you get access to our iSIGHT threat intelligence."
Why Is It Special?
When asked about what differentiates FireEye's Helix from competing products from companies like Palo Alto Networks Inc (NYSE: PANW) or Cisco Systems, Inc. (NASDAQ: CSCO), Summers explained that many of the company's pure play peers only have pieces of this system.
It's clear that Palo Alto has "hands down, one of the best firewalls out there," he added. "But we're taking one of the industry's best network products for threat detection. We've got a leading endpoint product now that's deployed on over 10 million endpoints. We've got an analytics platform that's deploying machine learning and artificial intelligence to find malicious actors. And then, we've got the orchestration [...] I think we're bringing to bear a solution that touches on every one of those vectors and it ties it together with intelligence automation."
Upside Potential
Vetr is "an investment research platform that delivers crowdsourced star ratings for stocks and provides access to investment insights from trusted sources for self-driven investors."
As per the site, the Vetr community has a Five-Star (Strong Buy) rating on shares of FireEye. The average price target of $19.37 implies a potential return of more than 55 percent from current valuations.
Posted-In: Grady Summers Helix InvotasTop Stories Tech Trading Ideas Interview General Best of Benzinga
View Comments and Join the Discussion!