Carl Icahn And Mario Gabelli's Battle Over Federal-Mogul Could End Soon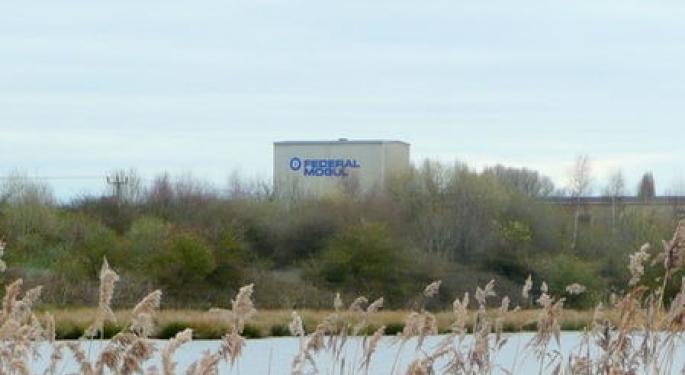 The battle of billionaires to take control of auto parts retailer Federal-Mogul Holdings Corp (NASDAQ: FDML) is heating up. It remains to be seen which of the billionaires can sway it his way.
With the 12 a.m. ET, November 14 deadline for the expiration of the tender offer to acquire all shares Icahn Enterprises LP (NASDAQ: IEP) does not already own fast approaching, all kinds of rumors are flying thick and fast.
Here is a brief outline on how the plot unraveled:
Billionaire investor Carl Icahn's Icahn Enterprises announced on September 6 it would buy all shares not already owned in Federal-Mogul at $9.25 per share in cash. This followed a preliminary offer of $7 per share made way back on February 26, 2016. Icahn owns 82 percent stake in the company.
An article that appeared in the New York Post on September 9 suggested that billionaire Mario Gabelli, who is in possession of about 36 percent of the non-Icahn shares, is asking for more. Not satiated by the $9.25 per share bid, Gabelli was seeking as much as $13 a piece.
On September 13, Icahn told Benzinga he has paid the full price due for Federal-Mogul and will not comment on any talks he may have had with Gabelli. Icahn had wanted take the company private.
On September 26, Icahn Enterprises announced the commencement of the tender offer.
On October 12, Icahn Enterprises extended the deadline for the expiry Of the tender offer to midnight on October.
On October 31, the deadline was further extended to the current expiry date of November 14, midnight.
On November 1, the New York Post broached the issue yet again, suggesting that Icahn may be mulling a $1-upward revision to his September 6 offer, succumbing to pressure from Gabelli.
The extension could mean that Icahn still hasn't got the required 90 percent stake, essential to take the company private. It is also to be noted that even without Gabelli tendering his stake, Icahn could still push his case and succeed in taking Federal-Mogul public, adding to his portfolio of auto and auto-related stocks.
Shares of Federal-Mogul were up 1.08 percent at $9.37 late Wednesday, while those of Icahn Enterprises were up 0.25 percent at $47.88.
Image Credit: Jonathan Billinger [CC BY-SA 2.0], via Wikimedia Commons
View Comments and Join the Discussion!
Posted-In: Carl Icahn Mario Gabelli New York Post NYPNews Hedge Funds Offerings General Best of Benzinga