5 Must-Know Metrics For Growth Stock Investors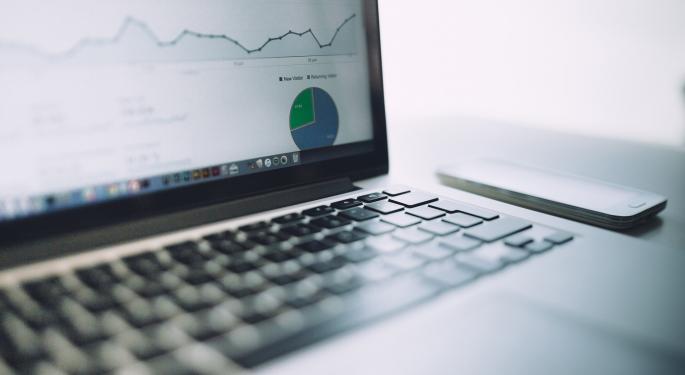 As part of our investor education series, below is a brief discussion about growth investing.
Who Are Growth Investors?
Growth investors focus on the future potential of a company, without worrying about its current price, according to Investopedia. Their belief is intrinsic worth of such companies will grow and therefore exceed current valuations.
Growth investors generally prefer young companies in rapidly expanding industries, especially those related to new technology. Such investors realize profits via capital gainfs as many of those companies may not pay dividends as they invest their profits in to business.
The National Association of Investors Corporation (NAIC) is one of the best known organizations using and teaching the growth investing strategy. The NAIC has developed some basic "universal" guidelines for finding possible growth companies. Following are those guidelines:
Related Link: Tech Earnings Reflect Conscious Attempts At Circumventing Headwinds
1. Historical Earnings Growth.
According to the NAIC, a company with a size of less than $400 million should grow EPS at a rate of 12 percent in the last five years. The rate is 7 percent for a company between $400 million and $4 billion; and 5 percent for companies over $4 billion. However, Investopedia says a 10-year period of growth is even more attractive.
2. Projected Earnings Growth.
Growth investors should look for five-year growth rate of at least 10-12 percent, although 15 percent or more is ideal. These projections are made by analysts, the company or other credible sources. Investopedia warns that growth investors should evaluate the credibility of those estimates before making an investment decision.
3. Profit Margins.
Profit margins mean the percentage of profits before taxes on revenue and they help to gauge whether the management is efficiently controlling its costs according to its revenues. If the EPS of a company falls despite higher revenue, it could be due to lower profit margins.
A growth investor should compare the company's current profit margins with the past and competitor's margins to get a fair idea of margin growth.
4. Return on Equity (ROE).
According to Investopedia, return on equity (ROE) is the amount of net income returned as a percentage of shareholders' equity and reveals how much profit a company generates from the investment of shareholders.
NAIC says this metric works best when a company's present ROE is compared to the five-year average ROE of the company and the industry.
5. Stock Performance.
If a stock cannot realistically double in five years, it's probably not a growth stock. So, growth investors should check if the stock price is growing 15 percent a year, implying that it will double in five years.
Visit BZTeach for more awesome educational content!
Posted-In: Growth Investors? National Association of Investors Corporation Investopedia NAICEducation General Best of Benzinga
View Comments and Join the Discussion!