What Is The Dividend Capture Strategy?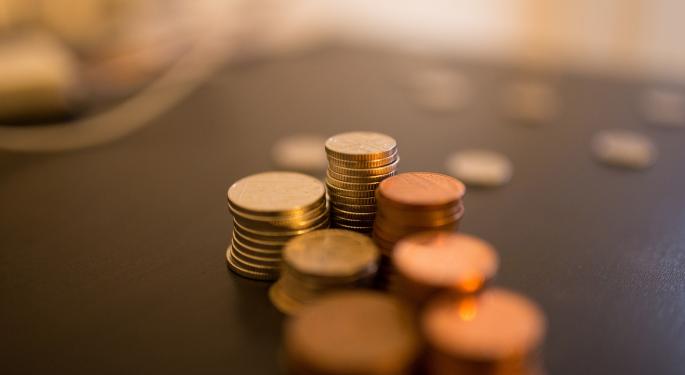 The 2 percent average S&P 500 dividend yield is not particularly exciting. Most traders pay little attention to dividends in their daily trading. However, some traders use dividends as the centerpiece of their trading strategy.
PreMarket Prep's Dennis Dick recently discussed how the typical dividend capture trading strategy works.
Dividend capture traders buy a dividend-paying stock before the market close on the day prior to the stock's ex-dividend date. If they hold the stock overnight, they are then entitled to receive the dividend. The stock will theoretically open the next day's session at a price that is adjusted down in-line with the dividend that was paid, but Dick says the adjustment usually isn't perfect.
"If the market's relatively flat, those stocks tend to open a little bit higher the next day. In my experience, they usually open up near the highs and then are obviously relatively weak as you get the people who are probably taking off those trades that they put on overnight," Dick explained.
Related Link: Risk Arbitrage Trading Strategies
Dividend capture traders can then sell or short these stocks after the market open on the ex-dividend date and still receive the dividend.
"I'm a fan of the strategy. I think there's money in it," he added.
However, he warned traders to remember the tax implications for short-term trades, which can often make dividend capture strategy difficult for retail traders to pull off successfully.
Dick also warned that traders should pick and choose the best times to employ dividend capture strategy.
"When the market is slow and not volatile, dividend capture works very well. When the market is volatile, I don't even think about dividend capture because there's too much risk," he said.
In addition, relatively stable, high-yielding stocks work best. Dick named Verizon Communications Inc. (NYSE: VZ) and AT&T Inc. (NYSE: T) as top candidates, but various other REITs and high-yielding utility stocks work as well.
Listen to the full discussion at 51:25 in the clip below.
PreMarket Prep is a daily trading ideas show that focuses on technical analysis and actionable short term trades. You can listen to the show live every morning from 8-9 a.m. ET here, or catch the podcast here.
Posted-In: News Education Dividends Dividends Trading Ideas General Best of Benzinga
View Comments and Join the Discussion!