FCC TV Spectrum Reverse Auction: Here's What That Means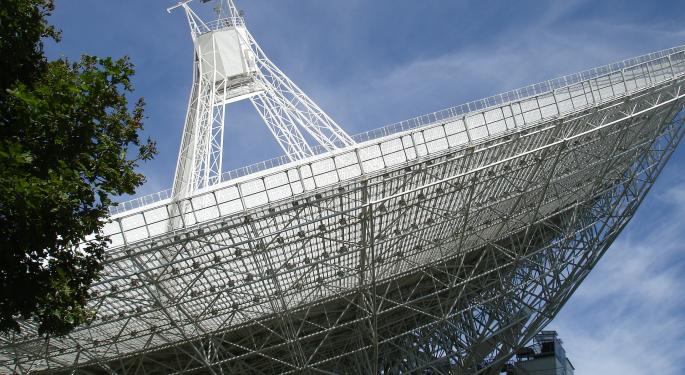 Ahead of the spectrum reverse auction later this week, investors from telecom service providers like Verizon Communications Inc. (NYSE: VZ) and AT&T Inc. (NYSE: T) and cable service providers like Comcast Corporation (NASDAQ: CMCSA) would be keen to know how it works.
How It Works
The process can be termed into different stages. The first is how the auction works. The process of Federal Communications Commission (FCC) was established in February 2012 following National Broadband Plan in 2010. The process of auction was favored as a way to make room the wireless requirements of telecom service providers.
Step 1
The auction process has two steps, with the regulator buying spectrum from television stations. This is known as "reverse auction" and involves a number of bidding rounds until the regulator reaches the targeted spectrum amount earmarked for specific markets.
Related Link: FCC Likely To Get Enough Spectrum Auction Bids From AT&T, Others To Clear Its First Benchmark
According to current.org, "Stations that remain in the bidding round will receive payments 'at least as high' as the last price they agreed to take."
Step 2: The 'Forward Auction'
In all, the FCC has selected 62 applications from different companies and termed them as qualified bidders for the 600 MHz-incentive auction program. The bidding process has already completed 13 rounds, and the FCC could bring in about $23.11 billion compared to the targeted amount of $15.9 billion. Still, this is sharply lower than the second benchmark of $88.4 billion. This is the second step, "in which the FCC will sell the cleared spectrum to wireless providers."
The FCC set up a clear target of 114 MHz for the second stage auction system. The regulator indicated that the different is the supply of blocks and clearing target. "[O]verall there are fewer blocks available in almost every PEA but more of the blocks being offered are completely unimpaired — 99.6 percent, to be precise," according to the FCC.
On Wednesday and Thursday, the FCC will continue its bidding round licensed spectrum of 90MHz.
You can track the progress of the auction here.
Visit BZTeach for more awesome educational content!
View Comments and Join the Discussion!
Posted-In: current.org FCC TV Spectrum Reverse AuctionNews Events Tech Media General