Why The Irish Government Is Fighting So Hard To Not Collect $14.5 Billion In Taxes From Apple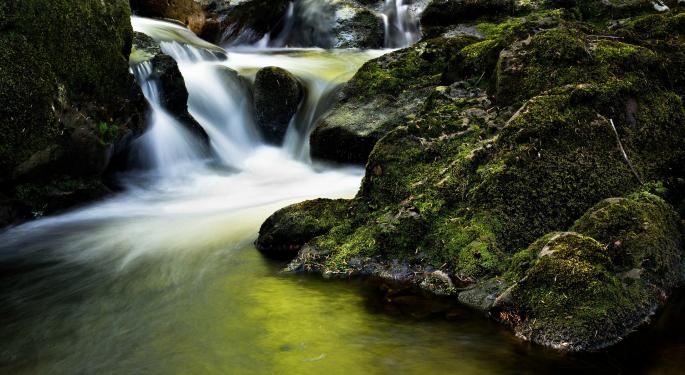 The Irish government voted on Wednesday to appeal the $14.5 billion tax bill the European Union says Apple Inc. (NASDAQ: AAPL) owes the state of Ireland.
The EU ruled in late August that Ireland provided Apple with tax benefits, which goes against its rules that govern all nations. Ireland argued it has done nothing wrong and Apple is up to date with its tax payments.
Related Link: Tim Cook Says 'Ireland Is Being Picked On,' Tax Bill Is 'Total Political Crap'
The Irish have now voted to officially appeal the ruling, which will force the country to collect billions of dollars from Apple. According to The Guardian, the Irish parliament, known as the 'Dail,' voted 93-36 to support an official appeal against the European Union.
Ireland's Prime Minister Enda Kenny argued in parliament that the government "played by the rules" and the EU's ruling "could not be allowed to stand" and the ruling had already done "great damage" to the country's international reputation.
The Irish government is concerned that by collecting billions of dollars which it claims is not owed to them, it will send a poor message to companies looking to set up shop in the country which earned a reputation for being business friendly.
"The government's position throughout this process has been that the full amount of tax was paid in this case and no state aid was provided," Ireland's finance minister, Michael Noon, was quoted by The Guardian as saying. "Ireland did not give favorable tax treatment to Apple: Ireland does not do deals with taxpayers."
On the other hand, there is some opposition to the country's appeal.
The Guardian noted that Gerry Adams, the leader of the opposition party Sinn Fein, said that while he wants "companies like Apple in Ireland" it does not imply that the country should "turn a blind eye to tax evasion of avoidance."
Posted-In: Apple Apple Ireland Apple Taxes Enda Kenny Irish ParliamentNews Legal Global
View Comments and Join the Discussion!