The S&P 500's Volatile Year-Long Journey To 2200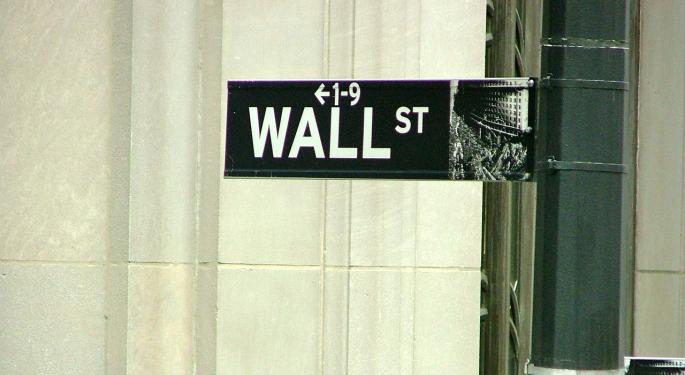 Prior to the opening bell on Monday, August 24, 2015, market optimists may have hoped that the S&P 500 would be approaching the 2200 mark within a year. Five minutes later, it was the last thought on their minds.
Last year's "flash crash" saw the S&P 500 plunge an incredible 5 percent within minutes of the opening, falling from a 1965 opening price to as low as 1867. Despite a sharp bounce-back, the market re-gained selling pressure into the close to finish the day down 3.6 percent.
In addition to a number of structural market issues, the flash crash came in response to fears that China's economy was on the brink of a major downfall that could send shock waves around the world.
The flash crash marked the height of the 2015 China-related market volatility. All-in-all, the S&P 500 plummeted from about the 2100 level to 1867 within a matter of days.
As it turns out, the flash crash marked the beginning of an incredible nine-month period of market volatility.
Related Link: Argus Positive On Stocks For The Remainder Of 2016, But BTIG Warns Of A Pullback
The S&P 500 briefly spiked back above 2000 in mid-September 2015 before the second leg of its double dip below 1875 later in the month. However, the market then went on a tear and climbed as high as 2116 by the beginning of November.
When China fears resurfaced in late December, the S&P 500 endured its worst January in history. The early 2016 selloff took the S&P 500 below 1825 in both January and February.
By late April, it was back above 2100. Today, it is within a stone's throw of breaching the 2200 level for the first time in history, and the SPDR S&P 500 ETF Trust (NYSE: SPY) is up 7.2 year-to-date.
It's hard to say what lessons should be learned from last year's crash. Perhaps one lesson is for long-term investors not to sweat short-term market moves. However, fear of the next crash is an important element of any bull market, and complacency among investors could be an early indicator of the market's transition from bull to bear territory.
Posted-In: News Education Events Top Stories Markets Movers General Best of Benzinga
View Comments and Join the Discussion!