Contrary To What The White House Says, Dodd-Frank Is Hurting Community Banks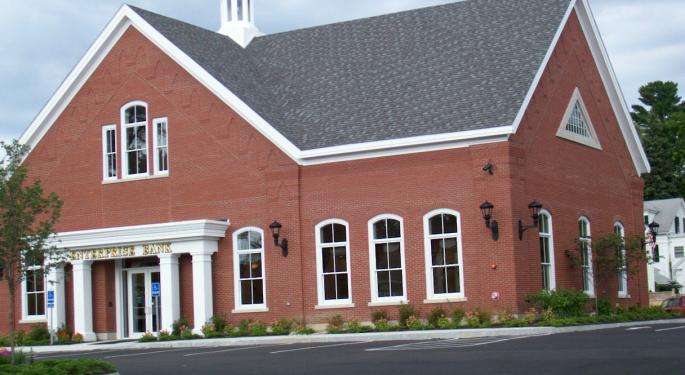 The dog days of summer are upon us. Here in Central Florida we are at the point where the dog gives me that "You are a special kind of stupid aren't you?" look when I try to interest her is a midday walk and the late afternoon weather is not so much rain as a mini apocalypse. Up north the hedgies, bankers and brokers have all taken off for the Hamptons or the mountains to escape the joy that is Manhattan is August. Best of all, In D.C. Congress is out of session and therefor incapable of doing anything stupid until they return in early September.
Not to say that keep the government from doing stupid things. The White House Council of Economic advisors released a report that concluded that "Community banks have recovered strongly from the financial crisis and have remained healthy in recent years as Dodd-Frank financial reforms have been implemented."
I found the report fascinating, as every banker I have talked to has told me that Dodd-Frank is an issue and it has raised their costs. Some deal with it better than others, but it's an expense for all of them. The study by the White House egg heads says Dodd-Frank is not a problem while those running the businesses say it is. I am going to favor the feet on the ground over the eggheads on this one.
The American Bankers Association President Rob Nichols was quick to issue a statement. He said "There is a serious disconnect between this report and the daily reality for America's hometown banks and the communities they serve. The 1,708 community banks that have disappeared since July 2010 would be best equipped to speak on this topic — except they can't. The more than 24,000 pages of proposed and final rules bely the idea that Dodd-Frank had no impact," he said, adding that "The rules intended for the largest banks are now considered 'best practices' for all banks, compounding the misery for smaller banks. Arbitrary size thresholds are stopping community banks from growing because of the added regulation, thus limiting the services they could provide."
Republicans on the House Financial Services Committee went one step further and released remarks form actual bankers who have to deal with the costs and time suck of Dodd-Frank. The bankers were in direct opposition to the White house report. Dale Wilson the CEO of First State Bank of San Diego said "Managing this tsunami of regulation is a significant challenge for a bank of any size, but for a small bank with only 17 employees, it is overwhelming."
Today, it is not unusual to hear bankers—from strong, healthy banks—say they are ready to sell to larger banks because the regulatory burden has become too much to manage. Since the passage of Dodd-Frank, there are 80 fewer Texas banks. These banks did not fail. Texas has one of the healthiest economies in the country. These were community bankers, and I have talked to many of them personally that could not maintain profitability in an environment where the regulatory compliance costs are increasing between 50 and 200 percent.
David Williams, Chairman and CEO of Centennial Bank put it this way: "In recent years, Centennial Bank has experienced a sharply increasing regulatory burden. The nature of our business has changed from lending and investing in our communities to compliance with ever-changing rules and guidance. In the past 10 years our compliance costs have grown from approximately five percent of overhead to 15 to 20 percent today. I believe this increase in regulatory burden has contributed significantly to the decrease of 1,342 community banks in the U.S. since 2010."
Bill Isaac is a former FDIC Chairman and current Chairman of Fifth Third Bank was pretty emphatic in his remarks. He said "The bigger banks can absorb it, the smaller banks can't. I would not be surprised to see half of the community banks in this country go out of business if we don't give some relief from Dodd-Frank for them. I think that Dodd-Frank is a terrible piece of financial legislation. It didn't address any of the causes of the crisis that we just went through. It won't prevent the next crisis. It heaped volumes and volumes of regulations. It's hurting the people who need the money the most. It's hurting small business. I think it is impeding economic growth."
It is clear that the current administration has no intention of rolling back Dodd-Frank. A Clinton Administration is unlikely to take up the case either. Should Trump win he may take it up but he won't be able to pass anything through a hostile Congress. The continuing and growing costs of compliance is going to reinforce and accelerate the consolidation trend in community banks across the country.
When it comes to buying community bank stocks at bargain prices its best to follow the advice of George Gershwin.
Tim Melvin is the author of Banking on Profit, a website dedicated to finding value in community bank stocks. To learn how you can profit from M&A in the bank sector, and get access to Tim's industry newsletters and trading ideas, sign up here. For 50% off use the coupon code 50OffBoP.
Photo credit: NNECAPA Photo Library