Bill Ackman Vs. Herbalife: The Saga Continues...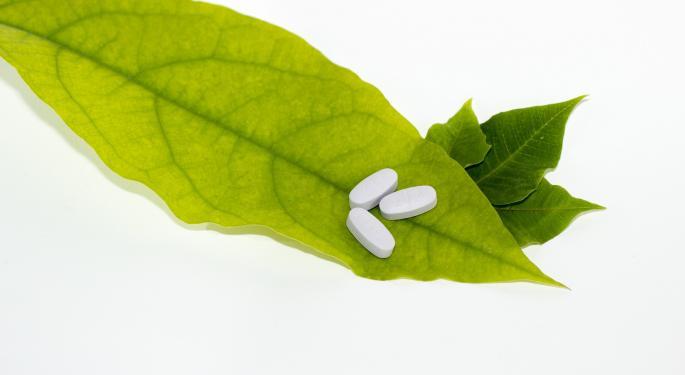 The battle between Bill Ackman and Herbalife Ltd. (NYSE: HLF), quite unbelievably, is still as heated as it ever was. For those unfamiliar with the story, Ackman is the hedge fund manager who famously (and publicly) bet $1 billion against the multi-level marketing company back in December 2012, and called it a "pyramid scheme."
In The Beginning...
At the time, Ackman said he wouldn't be covering his short position until the stock went to $0. While this seemed like hyperbole, it clearly wasn't, as his firm, Pershing Square Capital, has maintained its short position for all of these years, despite annual carrying costs of around $100 million and the fact that 10 percent of the fund's capital has been tied up in this position since late 2012.
In what has become typical of Bill Ackman, an investor who is not known for his modesty or for keeping a low profile, the hedge fund manager unveiled his short thesis at an event billed as the "Inaugural Sohn Conference Special Event."
Related Link: Bill Ackman: 'There Are No Incentives To Remain An Herbalife Distributor'
The public way Ackman went about attacking Herbalife certainly helped him in the near term, as the stock cratered for days after the presentation. In the longer term, however, it could be argued it was a mistake driven by Ackman's ego, as other prominent investors such as Dan Loeb and Carl Icahn went long the stock in an effort to squeeze Pershing Square.
In fact, Herbalife hit a multi-year low on record volume in December 2012, in the wake of Ackman's accusations. On December 21, 2012, Herbalife shares closed at $27.27 after trading in the high- to mid-$40 range before Ackman's position became public.
Within weeks, however, the stock had recouped most of its losses and then subsequently soared throughout 2013, hitting a high above $80 by January 2014. At this point, Pershing Square had racked up massive losses on its short position and things looked quite bleak for Ackman. Nevertheless, in the ensuing years, Herbalife has pulled back and the stock has traded between $30 and $60 since the beginning of 2015.
Current Saga
The backstory is interesting to say the least, and things got more interesting last Friday when the FTC announced a resolution to an investigation of the nutritional supplement company that began in March 2014. Although the details of the settlement are quite damaging to Herbalife, or at the very least, the language used by the FTC is damning, it can't be viewed as a victory for Pershing Square, as Herbalife's share price actually jumped more than 20 percent on the news.
According to sources, Ackman is sitting on a $500 million loss and, not surprisingly, he came out firing on Wednesday. First, however, it's important to outline all of the FTC's findings and the company's financial settlement with the agency. In the agency's complaint, which was filed on Friday in Los Angeles Federal Court, the FTC accused Herbalife of misrepresenting the true nature of its business. Rather than being a wholesaler of nutritional supplements, the FTC said Herbalife is really in the business of selling "business opportunities" to distributors.
Furthermore, Herbalife has consistently and grossly exaggerated the financial rewards of this distributorship business opportunity. In so many words, the agency called the Herbalife opportunity a rip-off, stating, "Consumers have suffered and will continue to suffer substantial monetary loss as a result of [Herbalife's] violations of Section 5(a) of the FTC Act" (which refers to "unfair or deceptive acts or practices in or affecting commerce). All of these findings are consistent with Ackman's short thesis.
The FTC also made it very clear it believes the key to the company's business is its ability to expand its distributor base, which drives growth in wholesale sales to these distributors. In order to continue adding distributors, who buy nutritional supplements directly from the company, Herbalife used highly misleading promotional practices that emphasized the potential for huge financial rewards.
Related Link: Social Media: The Multi-Level Marketing Breeding Ground
Like What?
For example, the FTC said that the company's marketing materials featured "pictures of big houses, fancy cars, cash, and boats." The reality, however, was much different as most distributors actually lost money while attempting to get their business off the ground. According to an article in the Los Angeles Times, of the 680,000 Herbalife distributors in 2014, only 205 or 0.03 percent earned more than $600,000.
The other indictment of the company that the FTC complaint reaffirmed is that the vast majority of its sales are a direct result of its aggressive and misleading "business opportunity" pitch. The agency said that more than 75 percent of the company's products are purchased by people pursuing the distributorship opportunity and not by consumers that are becoming distributors only to get discounted products, as the company has claimed.
So, on the one hand, the FTC settlement clearly establishes that Herbalife is a multi-level marketing company whose financial success is predicated on an ever-expanding distributor base and not retail sales to end consumers. On the other, however, the settlement almost reaffirms the company's business model because it doesn't accuse Herbalife of operating a pyramid scheme and it outlines changes that the company needs to make to avoid further trouble.
Significantly, while the FTC findings more or less affirm Ackman's long-running accusations, the hedge fund manager is still getting crushed on his short position and Herbalife will not be shut down anytime soon. In fact, the sanctions brought against the company could be described as a slap on the wrist. Under the settlement agreement, Herbalife will have to pay a $200 million fine and make changes to its business practices. The $200 million is a pittance to a company with a $6 billion market capitalization and that is expected to record $4.62 billion in sales this year.
Also, the changes outlined in the settlement, while potentially damaging, offer a clear path for Herbalife to avoid further regulatory scrutiny. Furthermore, the FTC agreement only applies to Herbalife's operations in the United States, which account for a mere 20 percent of its sales. Going forward, Herbalife will need to make changes to its compensation plan, track retail sales to end consumers, and change distributor incentives that reward people for recruiting a downline. In addition, promotional activity meant to expand the distributorship base that relies on representations of lucrative financial rewards and a lavish lifestyle will be prohibited.
"Herbalife is going to have to start operating legitimately," FTC Chair Edith Ramirez said Friday, "making only truthful claims about how much money its members are likely to make, and it will have to compensate consumers for the losses they have suffered as a result of what we charge are unfair and deceptive practices." CEO Michael Johnson said the settlement is "an acknowledgement that our business model is sound." Obviously, Ackman had a decidedly different take on the FTC resolution.
Related Link: Just How Much Money Did Bill Ackman Lose In Q1?
Ackman's Latest
While the complaint vindicates many of the Pershing Square chief's accusations, his commentary on Wednesday was a little bizarre. The investor accused Herbalife's largest shareholder, Carl Icahn, along with the company management of stock manipulation. He cited the comments from Johnson about the settlement affirming the company's business model is sound, along with a statement released by Icahn which declared the FTC "concluded that Herbalife is not a pyramid scheme." The FTC later described Icahn's statement as being "inaccurate," saying that "they were not determined not to be a pyramid."
"You have the CEO of a public company and a controlling shareholder misleading the public and you can see the impact—the 22 percent rise in the stock price on the public being misled," Ackman said on Pershing Square's quarterly conference call Wednesday. "They're trying to manipulate the stock price higher."
He also decreed that the SEC would likely investigate Icahn and the company for stock manipulation.
The investor then took things even further by saying, "Herbalife actually has been shut down by the FTC, they just haven't realized it yet." His reasoning? He contends that Herbalife knew it would be shut down if the FTC sued them for being a "pyramid scheme." Rather than have this fate happen, according to Ackman, Herbalife negotiated a settlement with the harshest possible findings, but that didn't include references to the company being a "pyramid scheme."
Herbalife Responds
For its part, Herbalife was quick to respond to this convoluted logic, which seems to suggest that the FTC ruling will eventually drive the company out of business.
"After more than two years of working with the FTC, I think we understand the terms of the settlement agreement very well. We would not have settled unless we had the greatest confidence in our ability to comply with the agreement and grow our business and we believe this will be proven out over time."
Pershing Square remains short Herbalife stock, although it seems as if Ackman has finally backed off of his assertion that the government will come to his rescue any day now and just up and shut the $6 billion company down. He told Pershing Square investors during Wednesday's conference call, "We're short the stock, not for emotion, not for anything else other than we believe this is a massively overvalued company. We believe a fraudulent business will not survive."
Although Ackman may be proven correct some day, the market continues to tell a different story.
Did you like this article? Could it have been improved? Please email feedback@benzinga.com with the story link to let us know!
View Comments and Join the Discussion!
Posted-In: Bill Ackman Carl IcahnNews Short Sellers Hedge Funds Legal Management General Best of Benzinga