Lawyer Phone Lines Are Heating Up In The Summertime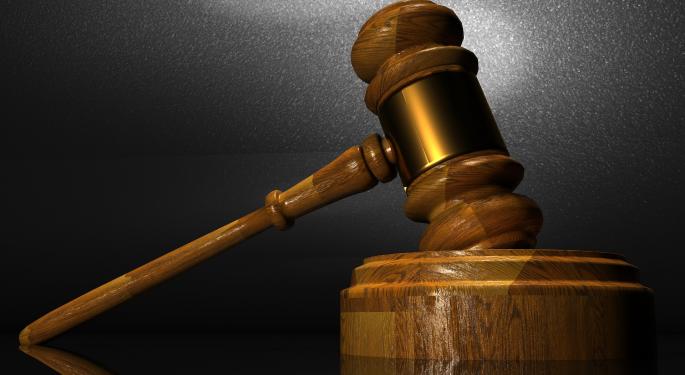 Summer temperatures are heating up and corporate lawyers phones are lighting up, as financial media report one high-profile suit after another.
Here are some notable litigious acts perpetrated since the start of June:
June 7 - Nike Inc (NYSE: NKE) sues athlete Boris Berian when he switched to representing New Balance Athletics.
June 22 - Starbuck Corporation (NASDAQ: SBUX) saw a judge approve a lawsuit claiming it underfills customers' latte drink cups. The same day, it was reported that a group of New York hedge funds is suing the government of Puerto Rico for allegedly dodging payments on $3.5 billion in bonds.
June 29 - Visa Inc (NYSE: V) filed a countersuit against Wal-Mart Stores, Inc. (NASDAQ: WMT), which sued filed suit against Visa back in the Spring regarding chip card payments.
July 7 - T-Mobile US, Inc (NASDAQ: TMUS) sued by Huawei for allegedly using its tech after refusing a deal to license its patents.
July 15 - Appellate court rules Berkshire Hathaway Inc employees can sue Berkshire for pension fund freeze.
Posted-In: News Legal Best of Benzinga
View Comments and Join the Discussion!