How Twitter Data Predicted The Nintendo Stock Surge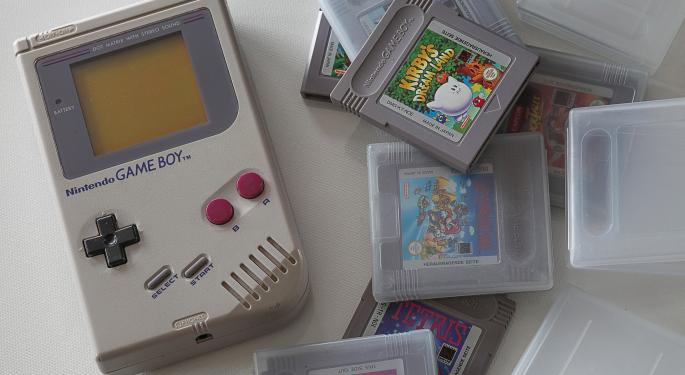 Pokemon Go is getting all the buzz in the media, among users and on Wall Street. In just the past six days, Nintendo has moved from it's usual spot around 24th in the LikeFolio Top 50 all the way up to 6th– getting more Twitter mentions of its brands and products than powerhouse companies like Microsoft, Amazon, Netflix and Facebook!
Just how big a move is it?
When we look at social mentions of Nintendo brands/products on Twitter, we can see an enormous move as the popular game has truly gone viral since the launch of Pokemon Go on July 6.
Since that launch last Wednesday, we have seen a staggering 2,080 percent increase in the number of purchase intent mentions associated with Nintendo brands and products.
Related Link: Social Data Suggest Big Release Of New Pokemon Game
What's even more interesting is seeing how, the explosion of users was visible through social data before Wall St took notice and before the stock surged higher:
Obviously, investors with a keen eye on social data had a huge advantage – over one full trading day– when it came time to catch the breakout move.
What's next for Nintendo stock?
The key for shareholders will be seeing if Nintendo can sustain (and build upon) the initial frenzy that Pokemon go has accomplished. The risk here is that Pokemon Go frustrates fickle users, or that the company has trouble monetizing the game. The upside is enormous, as many believe Pokemon Go is just the "lead off hitter" in a new wave of Nintendo victories.
Fortunately, through LikeFolio's unique social data, investors will be able to see that information in real-time, as users continue to post (or not) about their experiences in Pokemon Go and subsequent Nintendo games.
– LikeFolio monitors mentions of the brands and products of public companies, looking for shifts in consumer behavior. Basic data access is available via the LikeFolio app. Professional data access is available via enterprise solutions.
The preceding article is from one of our external contributors. It does not represent the opinion of Benzinga and has not been edited.
Posted-In: Pokemon GoNews Crowdsourcing Movers Tech General Best of Benzinga
View Comments and Join the Discussion!