Benzinga's M&A Chatter for Thursday July 7, 2016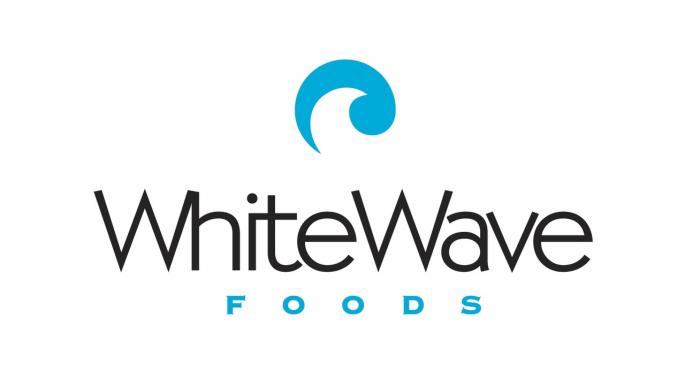 The following are the M&A deals, rumors and chatter circulating on Wall Street for Thursday July 7, 2016:
Danone to Acquire WhiteWave Foods for $56.25/Share in Cash
The Deal:
Danone (OTC: DANOY) and The WhiteWave Foods Company (NYSE: WWAV) announced Thursday, that they have entered into a definitive merger agreement under which Danone will acquire WhiteWave for $56.25 per share in cash, for a total enterprise value of approximately $12.5 billion, The transaction is expected to close by the end of the year.
WhiteWave closed at $56.23 on Thursday, up 18.55%.
Gannett Announces Acquisition of North Jersey Media Group
The Deal:
Gannett Co., Inc. (NYSE: GCI) announced Thursday, it has acquired certain assets of the North Jersey Media Group Inc., including The Record, the Herald News, and their affiliated digital properties, along with the Community News Group, the Magazine Group, and the Events Group. Financial terms were not disclose.
Gannett closed at $13.38 on Thursday, down 2%.
Astec Industries to Acquire Power Flame for $43M
The Deal:
Astec Industries, Inc. (NASDAQ: ASTE) announced Thursday, that it has entered into a definitive agreement to acquire substantially all of the assets and certain liabilities of Power Flame, Inc. for $43 million dollars. The transaction closing is subject to final due diligence and customary closing conditions.
Astec Industries closed Thursday at $57.21, up 3.92%.
DoJ has Significant Concerns Regarding Aetna-Humana Deal
The Rumor:
Shares of Aetna (NYSE: AET) and Humana (NYSE: HUM) plummeted Thursday, following a report from MLex that the Department of Justice has significant concerns regarding the proposed acquisition of Humana by Aetna. Officials from both companies will meet Friday with regulators, according to the report.
The main concern facing regulators is deciding if a merger of the two insurers will limit choices for Medicare Advantage health plans among the elderly.
Aetna closed at $114,47 on Thursday, down 3.97%. Humana shares fell 9.56%, to close at $162.74.
Avast to Acquire AVG for $25.00/Share in Cash, $1.3B
The Deal:
Avast Software and AVG Technologies N.V., (NYSE: AVG) announced Thursday, that they have entered into a purchase agreement under which Avast will acquire AVG for $25.00 per share in cash, for a total consideration of approximately $1.3 billion. The transaction is expected to close between September 15, and October 15, 2016.
AVG closed at $24.58 on Thursday, up 30.81%.
View Comments and Join the Discussion!