The History And Growth Of Detroit's Campus Martius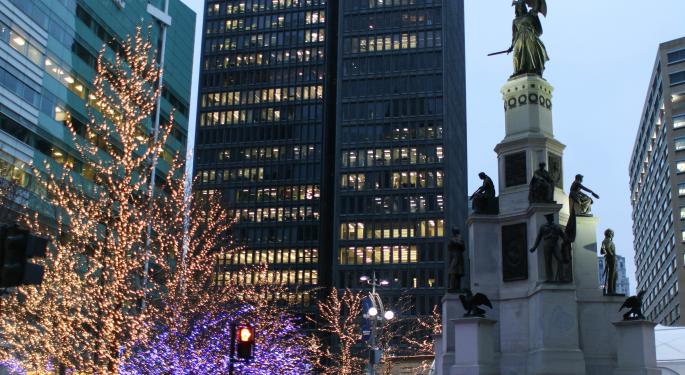 The history of Detroit and Campus Martius is what makes the city so special today. Dating back to the late 18th century, Campus Martius was originally used as a military training ground. Campus Martius can loosely be translated in Latin to "military ground." It was named after a 1980-foot stockade in Marietta, Ohio.
After a fire destroyed Detroit in 1805, Judge Augustus Woodward set out to rebuild the city. Woodward recruited surveyors from Canada to help construct a plan to plot the new city's streets, parks and lots. The surveying equipment was set up in the middle of present-day Campus Martius, and Woodward's plan for rebuilding the city started at this "Point of Origin." This point today lies at the junction of Woodward and Monroe.
Transformation
Campus Martius has a rich history and has transformed tremendously over the years. Campus Martius was first a place to honor soldiers. At the beginning of the Civil War, the first Michigan Regiment received their colors at Campus Martius before leaving for duty. Campus Martius was selected as the location for the Michigan Soldiers' and Sailors' Monument of the American Civil War.
Related Link: Campus Martius Park Becomes Detroit Hangout
By the mid-20th century, Campus Martius was in the transformation phase. In September 1999, Detroit Mayor Dennis Archer and the Detroit 300 established a task force to revitalize and bring Campus Martius Park back on its feet. In fall of 2003, Mayor Kwame Kilpatrick and City Council approved for the construction plan that began in May 2003 and was completed in November 2004.
Heart Of The City
Today, Campus Martius is the heart of Downtown Detroit. From restaurants to food trucks to live music, the atmosphere is fun and inviting. Campus Martius is home to several buildings including the old Compuware Building known today as One Campus Martius, which has what is to be said as the biggest indoor waterfall. Campus Martius hosts events year round including an ice rink and Motown Winter Blast.
One Campus Martius is a place where people can enjoy Detroit in a new way and celebrate the growth of a city on the rise. Campus Martius is full of life, energy and a positive vibe that is bringing the city together.
Information in this article was used from the Detroit Historical Society.
Posted-In: Campus Martius DetroitEducation Success Stories General Best of Benzinga
View Comments and Join the Discussion!