Everything You Need To Know About The Brexit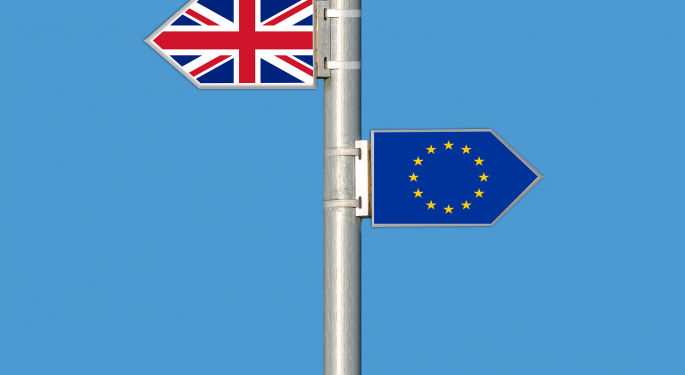 If your eyes have glossed over every time the financial media has discussed "Brexit" in 2016, it may finally be time to understand what is at stake and how a British vote could impact your portfolio of fine American stocks.
Here's a breakdown of everything you need to know about the Brexit vote.
UPDATE: A YouGov poll out shortly after 5 p.m. ET said 52 percent vote to stay, 48 percent to leave. The British pound rose to $1.5000 vs. the U.S. dollar, its highest level of 2016.
1. What Is Brexit?
Brexit is a cute Wall Street nickname combining the words "British" and "exit." On Thursday, British citizens will be voting in a referendum on whether or not Britain should leave the European Union.
2. What Would A Brexit Mean?
If Britain leaves the EU, it will no longer be subject to EU regulations. One of the issues that many Brexit voters are passionate about is immigration. Since the Financial Crisis, many Eastern Europeans have come to the U.K. for work due to the open EU border laws. The U.K. would also no longer have to continue its roughly $19 billion annual contribution to the EU budget. However, one of the biggest downsides to a Brexit is that the U.K. would no longer benefit from free trade with other EU countries. About half of the total U.K. foreign trade occurs with other EU countries.
3. How Would A Brexit Impact Global Financial Markets?
A number of economists estimate that the British trade disruption would roughly cut the nation's GDP growth in half. HSBC analyst Simon Wells predicts the nation's 2017 GDP growth would fall from 2.3 percent to below 1.4 percent. This type of economic disruption in a major global market would likely lead to confusion and fear around the world. In addition to the companies that do business in the U.K., investors would likely sell stocks in favor of cash or other safe-haven assets like gold.
Related Link: Central Banker Uncertainty Translates To Global Market Volatility
4. When Will We Know The Results?
The polls for the vote opened in the U.K. at 2 a.m. U.S. EST Thursday morning. They will close at 5 p.m. EST, and the first results are expected to start coming in at around 7:30 p.m. EST. The last votes will likely not be tallied until around 2 a.m. EST on Friday morning.
5. How Close Will The Vote Be?
As of the day of the vote, The Economist's Brexit poll-tracker puts the vote in a dead heat: 44 percent remain, 44 percent leave and 9 percent don't know.
Bloomberg's Brexit Tracker, however, sees only a 25 percent chance that the U.K. will vote to leave the European Union.
Benzinga asked Twitter whether readers expect voters to choose a Brexit; 72 percent of respondents replied "no."
The U.S. market seems to be reflecting this optimism, as the SPDR S&P 500 ETF Trust (NYSE: SPY) opened Thursday's session up 0.7 percent.
Disclosure: The author holds no position in the stocks mentioned.
Posted-In: News Emerging Markets Eurozone Commodities Politics Forex Events Markets Best of Benzinga
View Comments and Join the Discussion!