Top 10 Most Sought-After Employers In The United States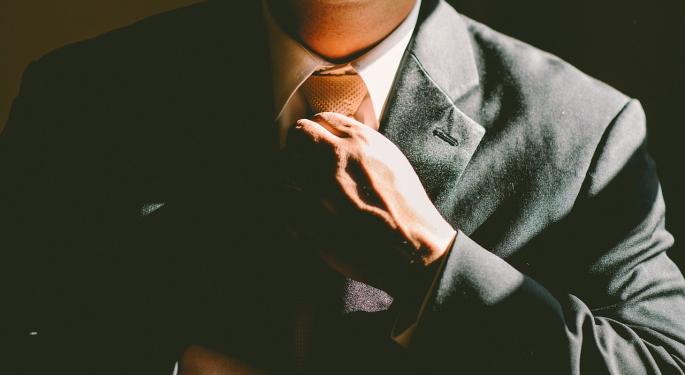 LinkedIn Corp (NYSE: LNKD) compiled a list of the top 40 companies in the U.S. that are attracting and keeping the brightest minds in the workforce.
Here is a list of the top 10.
1. Alphabet Inc (NASDAQ: GOOG)
Google's head-office offers employees a working condition that "few can top" with mountains of food, A-list speakers, on-site massages and even benefits after death.
2.salesforce.com, inc. (NYSE: CRM)
Salesforce's philosophy is simple: "Employees can't guide customers to success if they aren't first taking care of it themselves."
3. Facebook Inc (NASDAQ: FB)
The company's managers are notorious for giving their workers the freedom to conquer projects to their own specification. A four-month paid parental leave program also adds to the attractiveness of working at Facebook.
4. Apple Inc. (NASDAQ: AAPL)
You know you're working at a cool company when the CEO Tim Cook claims employees guard more secrets than the CIA.
5. Amazon.com, Inc. (NASDAQ: AMZN)
Amazon changed its philosphy from being the "everything store" to now just being "everything." Employees can also take advantage of a career program that pays 95 percent of tuition for in-demand fields.
6. Uber
Working for a $62.5 billion private company has its perks but the interview process for a gig at the head office is considered to be "grueling."
7. Microsoft Corporation (NASDAQ: MSFT)
Microsoft's head office boasts 37 espresso stands, restaurants, retail shops and a sports field. There is also the opportunity to work abroad at one of the company's 200 locations.
8. Tesla Motors Inc (NASDAQ: TSLA)
There are more than 1,000 open job positions for Tesla and expects employees to simply get up and leave meetings they consider to be unproductive.
9. Twitter Inc (NYSE: TWTR)
When Jack Dorsey took over as CEO he gave around $200 million worth of his own stock to employees. He also added perks such as 20-weeks fully paid parental leave.
10. Airbnb
Airbnb offers employees a "sense of belonging" and the office is decorated with some of the "homey" details an Airbnb guest would appreciate.
Posted-In: Employee Morale EmployeesNews Education Global Top Stories Tech General Best of Benzinga
View Comments and Join the Discussion!