Attention America: Jamie Dimon Says We're All Being Manipulated This Election Season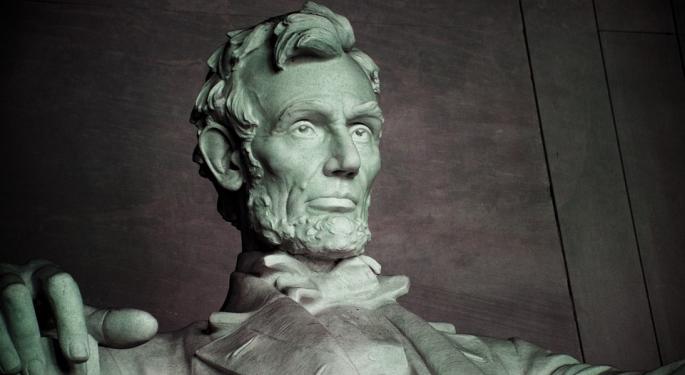 Jamie Dimon, CEO of JPMorgan Chase & Co. (NYSE: JPM), recently talked politics and Abraham Lincoln with CNNMoney's Poppy Harlow in Detroit.
"[The election]...is breeding of mistrust and misunderstanding...there is scapegoating and finger pointing," said Dimon on the current state of the 2016 Presidential election.
Dimon attributes popular news stations like FOX News and MSNBC for purporting a culture of fear among U.S. citizens. He noted news stations often just rile people up and manipulate them.
Related Link: Jamie Dimon Talks Politics, Says 'Scapegoating, Finger-Pointing And Yelling Doesn't Work'
In a recent Harvard study, Harlow pulled out a statistic that read only 19 percent of people 18-29 in the United States consider themselves to be a capitalist. Dimon attributes this to a misunderstanding of what socialism actually is, and that education is the problem behind that.
When discussing the way market trends can favor the 99 percent and often disable 1 percent of businesses:
"...that's fair. We shouldn't hold back the progress from trade and technology, but it is fair to lift up the people who are hurt by it. We should have an economy that works for everyone."
To Dimon, Abraham Lincoln represented the ideal president, who wanted to see equality for all people in the U.S., not just a select few given preference because of skin color or social class.
Dimon sees the after-election period as a time for people to bind their wounds and hopefully move forward, together.
View Comments and Join the Discussion!
Posted-In: CNNMoney Jamie Dimon JPMorgan Chase and Co. Poppy HarlowPolitics Psychology General Best of Benzinga