Donald Trump Says There's A Tech Bubble, Silicon Valley Naturally Disagrees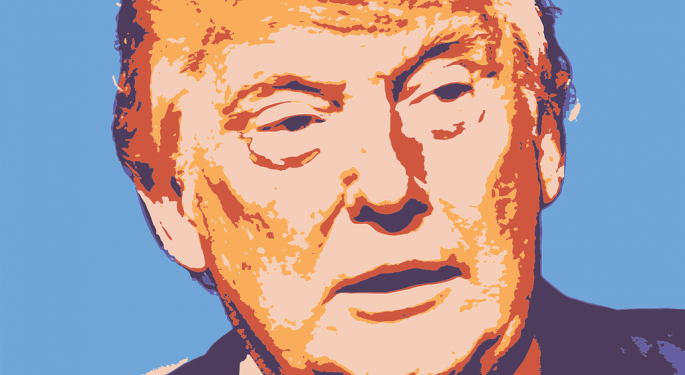 Republican presidential candidate Donald Trump said in an interview with Reuters that there may be a tech bubble.
In the interview, Trump pointed out that there a lot of technology startups that "have never made any money" and have a "bad concept" as a business model. Despite that, Trump pointed out that startups are being valued in the billions of dollars.
Trump's views certainly aren't new, and may even be shared by the Securities and Exchange Commission's chairwoman May Jo White who expressed concerns about private companies that are valued over a billion dollars — often called "unicorns" in the industry.
Earlier this year, White questioned startups valued at or above $1 billion in a speech and questioned if their valuations are ballooned and inflated by "the publicity and pressure to meet the unicorn benchmark."
Meanwhile, Marc Cuban, a former supporter of Trump has been saying since at least 2015 that the current tech bubble is even worse than the dot-com bubble.
Related Link: Mark Cuban: Current Tech Bubble Even Worse Than Dot-Com Bubble
In addition, notable investment management firm T. Rowe Price Group slashed the valuation of most of its investments in private technology companies just one month ago. In fact, of the 17 investments that the fund holds in a private tech company valued at more than $1 billion, 7 of them are carrying a loss.
Silicon Valley Mocks Trump
Silicon Valley was quick to respond to Trump's tech bubble commentary.
"So far he has been saying dumb things but they seem to be getting dumber and dumber," Vivek Wadhwa, an entrepreneur and Stanford University fellow, told Reuters.
Ironically, Wadhwa agreed with Trump on another controversial and suddenly political hot-topic regarding Apple Inc. (NASDAQ: AAPL) shifting its production facilities out of China and into the United States.
"There is nothing in his (Trump's) track record to show that he has been out here and met with any technology leaders and knows this industry and knows about innovation," Reuters also quoted Aaron Ginn, co-founder of the Lincoln Initiative, a community that promotes libertarian and technology-friendly values as saying.
View Comments and Join the Discussion!
Posted-In: 2016 Presidential Elections Aaron Ginn Donald TrumpNews Politics Tech Media General Best of Benzinga