Howard Lindzon AMA: Start Investing, Study Behavior, Follow The Right People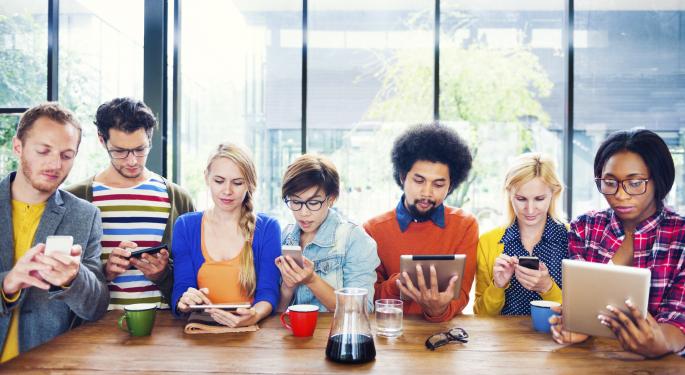 Howard Lindzon hosted a Reddit AMA (Ask Me Anything) session on Thursday. Lindzon is a Canadian analyst and angel investor who started managing his own hedge fund in 1998. He launched Wallstrip in 2006, which was later acquired by CBS Corporation (NYSE: CBS). He founded StockTwits in 2008 and has recently been investing in startups, including Robinhood and SparkFin.
Below is a selection of some of the most interesting questions.
Q: Do you think Finance is still a valuable college major? All I am hearing is that the industry is being automated and job prospects will be tough if you are not an ivy leaguer.
A: Finance is a great major, but dont forget to study behavior. Behavior and moods drive markets as much or more than finance, especially in short and medium term. The automation is a trend that we all have to live with. Humans and finance are super important especially if you want to advise or manage money.
Q: How do you go about researching new stocks that you are considering adding to your portfolio what sites do you use or info do you seek out?
A: GREAT question.
i follow the all time high list and 52 week high lists which is reason we also built sparkfin
I have simple rules. I like to buy companies already winning. Because I have a few jobs I dont stare at the markets and I need something mobile because I rarely am at a desk. So for me its 50-80 peopple i have mobikle notifications from stocktwits and the lists and than i try and think about the companies on those lists and why they are doing so well...is there a catalyst that I think could carry on.
You can follow who I follow if you like its easy to do
Q: How did the idea of Stocktwits come about?
A: Stocktwits was an idea that I had while using Twitter in 2007 ...I felt teher would be a sub twitter of finance so I started it for them. We created the $ (cashtag) as a way to curate stock discussion and in 2009 decided to raise venture money to build a platform and not rely on twitter and their api. 8 years later I am glad we did that.
Q: Do you think wall street is taking StockTwits, Estimize, etc more seriously? For sentiment, for expectations, etc.
A: I dont worry about who takes us seriously. I take it seriously and so do the 100k plus daily actives who share ideas on stocktwits. I have learned many hard lessons. Wall Street loves to have meetings and listen to you tell them as much as you are willing to and than they sit and copy or wait. BUT - they do take us seriously because they pay us for the api (many funds and big media companies) and like what they see,
Q: Any thoughts on Facebook's (NASDAQ: FB) potential, stock and company? And also Amazon (NASDAQ: AMZN), lots of media coverage with the earnings beat and state of retail.
A: i think Facebook has proved as much as we could ever ask. I dont use Facebook much and Snapchat is more fun than Instagram and Whatsapp I use on overseas travel so I dont own the stock. Amazon is a core holding of mine and my kids..but it is VOLATILE. I think they are on a path to be the highest valued company in the world
Q:Seems that AMZN is on track to take take out Macy's (NYSE: M) as the largest clothing retailer.
Kohls getting smacked today too, is retail as we know it done for?
A: my kids dont shop at a mall but there is HOPE. For example Bonobos....my son had never heard of them and saw their small pop up store and now that is his favorite brand. so retail will flip. Brands will be built socially and on line and slowly builld our brick and mortar and so Amazon will not have a completely simple ride
Q: Will CNBC ever let you back on after the shitty bank event?
A: its not a matter of letting me on....its a matter of would I go on. There have good people at cnbc but I hate the organization/entity. TV and finance is broken. Its an art but not the way they do it. Its just overproduced noise. Also - wearing make up makes you wacky if you are a guy :)
Q: Do you think Stocktwits increases the amount of people day trading trendy penny stocks? Does Stocktwits take any action to curb Pump'N'Dumps? SUNE is a great example of a Stocktwits favorite that hurt a lot of people financially. It was entertaining to watch, but I can't help but think that the problem was exacerbated by your platform.
A: i wonder if sharks talk to each other and ask about the pilot fish swimming underneath getting all that free food.
The markets NEED traders of all kinds. There will always be winner and losers and traders making the same mistakes over and over. If you follow me I never talk penny stocks. I believe stocks under $10 should just be avoided. Personal bias. BUT, the penny stocks are a signal...when they heat up, they are an indication of sentiment that is aggressive. To curb penny stocks, we do not list them as a rule. Once they get delisted we also remove the streams.
i also think its impossible to curate all bad behaviro in real time and if you look at what Stocktwits does like posting warnings on certain tickers, we have tried in as many subtle and non subtle ways as possible to warn people that penny stocks brng out the worst behavior in people
View Comments and Join the Discussion!
Posted-In: Howard Lindzon stocktwits WallstripCrowdsourcing Media General Best of Benzinga