SALT 2016: What Does Our Next President Need To Do?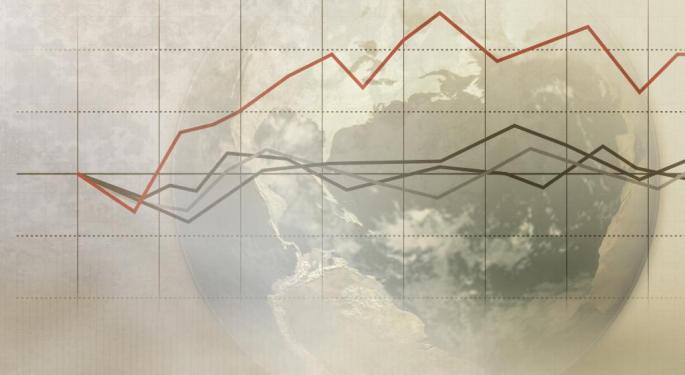 The first conversation at SALT 2016 was called "Tomorrowland – Looking Back to Move Forward: A Global Macoreconomic Forecast," hosted by David Rubenstein.
He began by asking what happens after this presidential election -- can we jumpstart the economy? Economist Larry Summers said, "I don't think much will happen to restore growth. I think the chances of recession by the end of 2017 is around 1 in 3."
Rubenstein asked former Secretary of Treasury Robert Rubin and Summers what the next president needs to do for the economy. Both agree the next president needs to interact with Congress and make the compromises to encourage growth. Summers jumped to the crux of his position, "Low interest rates, limited construction spending, and low raw material costs is an insane environment to not have substantial infrastructure growth."
Summers summed his point: Politics of either/and, not neither/or." Rubenstein quipped, "That's a great phrase I will try to remember, but I wont credit you."
Repealing Glass-Steagall A Mistake?
Rubin thinks repealing the act had nothing to do with the financial crisis, and it's something that Bill Clinton mentioned in his book. Summers agreed, stating nothing happened that would have caused the crisis and that without the changes -- the things that happened to save the system would not have been able to happen.
What if Janet Yellen says, "I don't know what to do about interest rates. What would you recommend?"
Summers said, "The most important thing to do is to do whatever you think is the most important thing at that moment. The fact that there is an election should not be a factor. Until you see inflation rising to 2 percent and the data suggests a rise above 2 percent, it's important to be hesitant to tighten monetary policy."
On interest rates, Rubin said, "I don't disagree with Larry in some respects. I think there is a vast overemphasis on the Fed, but I would have raised rates a quarter percent earlier than [Yellen] did. I don't think it's a big deal. It wouldn't bother me if she raised rates again even, but I would try to make the point that she is only a piece and the elected leaders are the key to economic policy and future growth."
Most Worried Economic Issue Outside The US
Rubin was talking to Chinese economists, and he thinks the issue is uncertainty. They're worried about their overall debt level to GDP, and they're worried about geopolitical risk.
Summer thinks "if something happens in the next three years that will be remembered as a significant event 40 years from now, it'll be something that happens in China."
Posted-In: Larry Summers Robert Rubin SALT 2016News Politics Events General Best of Benzinga
View Comments and Join the Discussion!