Can Bitcoin Resolve Central Bank Woes?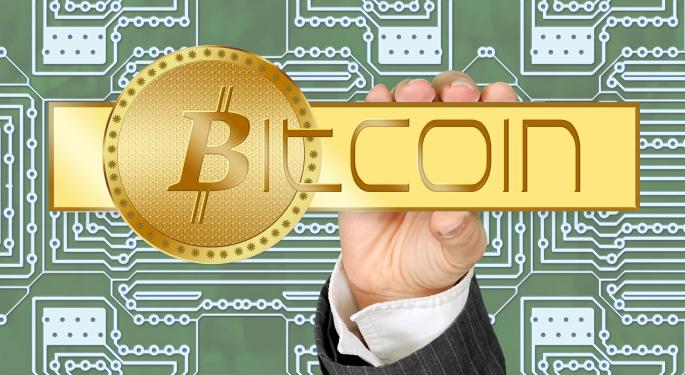 Would the adoption of digital currency, such as Bitcoin, solve central banks' problems? Probably not, said Bloomberg View columnist Leonid Bershidsky.
Central banks are mulling to get paper currency out of people's hands due to money laundering issues and negative rates.
Bershidsky recalled that in March, Bank of England Deputy Governor Ben Broadbent publicly contemplated "central bank digital currency," focusing on the "implications of shifting deposits to central banks, including the de-facto end to fractional reserve banking."
Bershidsky went on to cite a new paper by Max Raskin and David Yermack of New York University discussing the probability, stating that it remains "a distinct possibility, albeit a radical one that 'carries significant risks for the rest of the financial system.'"
"The system is a thing of beauty, except mining has turned into an expensive, energy-intensive competition between industrial 'Bitcoin farms': Unregulated competition doesn't always lead to maximum efficiency," Bershidsky elaborated.
RSCoin
The writer also talked about the proposed digital currency RSCoin by George Danezis and Sarah Meiklejohn of University College London. The RSCoin is expected to allow a central bank to keep "complete control of the monetary supply."
Related Link: Bitcoin's Creator Reveals Himself
"In that system, the first of its kind developed for central banks, the only mine is state-owned. Instead, transactions are verified by what Danezis and Meiklejohn call 'mintettes' – entities that are empowered by the central bank so serve as 'notaries.'"
"These mintettes collect transactions into blocks and then send them to the central bank to be packaged into even bigger blocks and entered in the ledger. The central bank is supposed to keep a tally of the mintettes' activity and reward them accordingly."
Bershidsky said it is unclear whether RSCoin would be cost-effective for the central bank, as the key advantage of Bitcoin is that "the verification rewards don't come from the users who perform a transaction."
"New Bitcoins are made more or less out of thin air, by performing some complicated calculations. By removing that opportunity, centralized control introduces costs that may defeat the purpose of moving to the new technology," Bershidsky noted.
Centralized Adoption Of Cryptocurrencies
Further, the writer said it is unlikely that blockchain would be adopted by these "conservative institutions" in the near term, as there are no advanced digital currency proposals for central banks other than RSCoin.
"The benefits are less than obvious, and the hassle of building and maintaining an entirely new system – which emerged by itself around Bitcoin due to its truly decentralized nature – is enormous," Bershidsky added.
Posted-In: Cryptocurrency Forex Topics Top Stories Markets Tech Media General Best of Benzinga
View Comments and Join the Discussion!