April Auto Sales Set Up Strong, AutoData Figures Confirm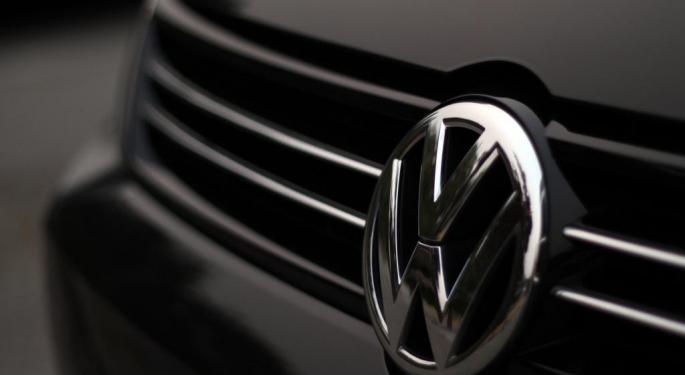 U.S. auto sales didn't exactly start 2016 on the right foot. They seem to be recuperating as the year advances, however, as light-vehicle sales ride the wave of low gas prices, cheap credit and an ameliorating consumer sentiment. Analysts were expecting auto sales to rise 5 percent in April. With AutoData's figures just out, they now know sales reached 17.4 million units, up 5.7 percent year-over-year.
According to WardsAuto, some of the categories that benefited the most from low gas prices were trucks and SUVs, for which the firm is modeling a 7 percent sales growth rate. On the other hand, the experts are estimating passenger car sales tumbled 6 percent over April. Per Kelley Blue Book data, the average transaction price increased by roughly 1.9 percent over the month, to $33,865 per light vehicle.
Mitsubishi Motors North America posted April Sales of 9,674 units, up 17.7 percent year-over-year.
Honda Motor Co Ltd (ADR) (NYSE: HMC) said April sales had risen 14.4 percent, to 148,829 Honda & Acura vehicles.
Mazda's April U.S. sales escalated 8.6 percent, to 26,195 vehicles
KIA MOTORS CORP KRW5000 (OTC: KIMTF) reported April U.S. auto sales of ~56.5K Units, up 6.1 percent year-over-year.
Fiat Chrysler Automobiles NV (NYSE: FCAU) posted a 6 percent surge in April U.S. auto sales
Ford Motor Company (NYSE: F) said it had sold a total of 231,316 vehicles in the U.S. in April, up 4 percent year-over-year.
Toyota Motor Corp (ADR) (NYSE: TM) April sales spiked up 3.8 percent
General Motors Company (NYSE: GM) reported a 3.5 percent decline in U.S. auto sales
Volkswagen of America retrieved a 9.65 percent decline in April U.S. auto sales.
Interestingly, the recently-issued AutoData information does not match -exactly- the numbers provided by the companies themselves. This is what the analysts found out:
Honda sales were up 14.4 percent, versus the 10 percent estimate
Nissan sales were up 12.8 percent, versus the 11 percent estimate
Subaru of America sales were up 6.6 percent
Fiat Chrysler sales were up 5.6 percent, above the 4.3 percent estimate
Toyota sales were up 3.8 percent, versus the 3.6 percent estimate
Ford sales were up 3.6 percent, versus the 3.8 percent estimate
Mercedes-Benz sales were up 0.2 percent
GM sales were down 3.5 percent, versus the -1.7 percent estimate
BMW sales were down 8.3 percent
Hyundai sales were down 8.5 percent
VW sales were down 9.65 percent
View Comments and Join the Discussion!
Posted-In: AutodataNews Retail Sales