StreetSweeper Shorts Himax, Says Analysts Are Expecting 'Impossible' Growth This Year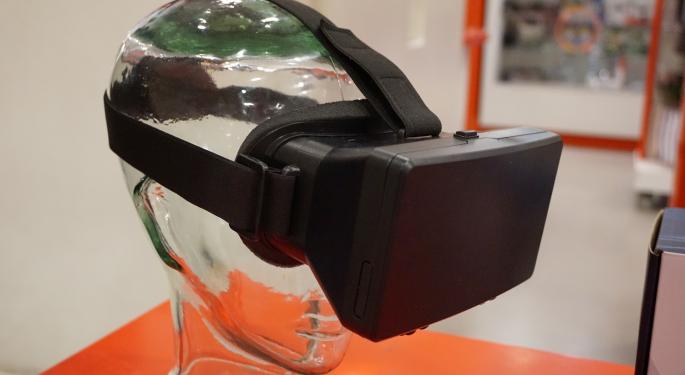 Shares of Himax Technologies, Inc. (ADR) (NASDAQ: HIMX) lost more than 3 percent on Monday following a scathing report by The Street Sweeper.
According to The Street Sweeper's Sonya Colberg, Himax's stock is "shooting over the moon" following a 45 percent gain over the past few months. Investor optimism towards the name was attributed to "mass hysteria" surrounding the virtual reality segment.
Colberg argued that Himax's main product is a chip for the driver IC used in TV and cell phone panels. The company's second-tier product is a display piece that is used in virtual reality and augmented reality headsets.
Colberg added that while Himax's products are featured in the much-hyped Oculus Rift, it's a chip that sells for about $1 a piece. Meanwhile, analysts are predicting that only 12.2 million virtual reality headsets will be shipped in 2016. Assuming the "unlikely scenario" that Himax provided its product to each device, the company's revenue exposure of around $12 million is a "mere" 1.75 percent of total 2015 sales.
Oculus Rift isn't the only virtual reality device in the market, and Himax does have exposure to other headsets, such as Microsoft Corporation (NASDAQ: MSFT)'s HoloLens. However, Microsoft's selling point of $3,000 is "too rich for most folks." Colberg also pointed out Himax was a supplier for the Google Glass, a product that has now become a "footnote" in consumers minds.
Colberg further argued that with all of the virtual reality-related hype put aside, Himax at its core is a chip provider with the third-largest market share that operates in an "extremely crowded, cut-throat market." As such, Wall Street analysts may be holding "impossible" growth expectations.
As an example, analysts at Morgan Stanley are estimating Himax's 2016 revenue will surge by an "unbelievable couple hundred million" dollars, or 32 percent.
Bottom line, Himax is a "boring TV and cell phone panel component company trying to recast itself as a sexy virtual reality/augmented reality component provider."
"This effort isn't surprising since the Himax core business centers on a declining commodity. And it's saddled by extremely low margins and wildly successful competitors," Colberg concluded. "So Wall Street has placed impossible expectations on Himax, hoping it can perform in a new, virtual reality/augmented reality - a particularly nichy and uncertain business."
Colberg expects shares of Himax to "soon get booted down to about $7, a very reasonable valuation."
Posted-In: Google Glasses Oculus Rift Sonya Colberg Street Sweeper The Street SweeperShort Sellers Short Ideas Trading Ideas Best of Benzinga
View Comments and Join the Discussion!