Obama: Tax Inversions Are 'Wasteful'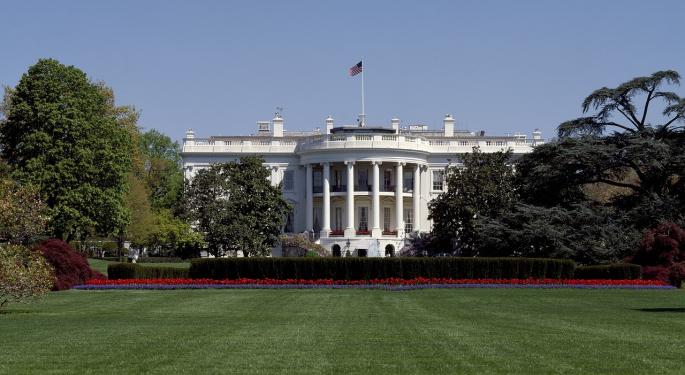 President Barack Obama on Tuesday delivered a speech in which he called on Congress to put an end to tax inversion deals.
One of the most highlighted tax inversion deals includes Pfizer Inc. (NYSE: PFE)'s merger with (NYSE: PFE) Allergan plc (NYSE: AGN), while lesser known deals consist of Waste Connections, Inc. (NYSE: WCN) proposed acquisition of Progressive Waste Solutions Ltd (NYSE: BIN).
Speaking to reporters, President Obama said these tax inversion deals "sticks the rest of us with the tab and it makes hard-working Americans feel like the deck is stacked against them."
Related Link: Betting On The Pfizer-Allergan Merger? You Now Have A 35% Arbitrage Opportunity After New Treasury Fears
According to CNBC, the Obama administration has taken "various steps" to deter tax inversion deals and "puts a three-year limit on foreign companies adding U.S. assets to avoid ownership requirements for a later inversions deal."
President Obama also called on lawmakers to get rid of "wasteful" loopholes that favor the wealthy and large corporations.
"Only Congress can close it for good. And only Congress can make sure that all the other loopholes that are being taken advantage of are closed," Obama said.
Republican candidate and frontrunner Donald Trump has also spoken out against tax inversion deals, but offers a different plan on how to tackle the issue. Trump's tax reform plan calls for a 15 percent tax rate ceiling for every business of every size in the U.S. He noted, "this lower rate makes corporate inversions unnecessary by making America's tax rate one of the best in the world."
"Too many companies – from great American brands to innovative startups – are leaving America, either directly or through corporate inversions," Trump added. "The Democrats want to outlaw inversions, but that will never work. Companies leaving is not the disease, it is the symptom. Politicians in Washington have let America fall from the best corporate tax rate in the industrialized world in the 1980's (thanks to Ronald Reagan) to the worst rate in the industrialized world. That is unacceptable. Under the Trump plan, America will compete with the world and win by cutting the corporate tax rate to 15%, taking our rate from one of the worst to one of the best."
Posted-In: Donald Trump President Obama Tax InversionNews Politics Legal Global General Best of Benzinga
View Comments and Join the Discussion!