Peter Schiff: The Economy Is A Disaster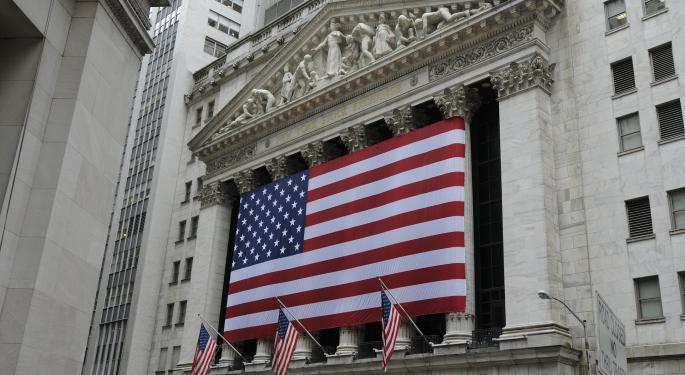 Peter Schiff was on Tuesday's edition of PreMarket Prep, where he reiterated his bearish thesis for the market in the wake of the Federal Reserve's decision not to raise interest rates last week.
Schiff wasn't convinced by the positive market talk coming out of the Fed.
"I knew that it was all talk, and when Janet Yellen actually spoke she validated what I said," Schiff said. "She basically came out and said 'We're not raising rates and it's not because we think the economy is weak, it's because we decided that lower interest rates are appropriate.' Which is all B.S, because it's all about the economy. The economy is a disaster. I think Yellen probably realizes we're in a recession."
Related Link: Peter Schiff: Janet Yellen And The Federal Reserve Are Losing Credibility
Not A Healthy Market
The market has rallied off the January lows and Schiff remains steadfast, though he believes more quantitative easing will protect us from too far a fall.
"This is not a healthy market rally," he continued. "I think it's a bear market rally. And I think the market is heading lower unless the Fed comes out with a rate cut and more QE, which is something that I think is going to happen. But I think until that happens the market is going to be on the defensive. If the Fed believed the economy was growing, they would be raising interest rates. They wouldn't be talking about raising interest rates in the future, they would be raising them right now."
Negative Interest Rates Are 'Ridiculous'
Schiff also called against a potential move to negative interest rates, saying it's "the sublime to the ridiculous."
"Negative interest rates is a disaster in Japan and in Europe, and the Fed has basically acknowledged that it's considering following that example," he said. "The fact that they're dumb enough to consider it probably means that they're dumb enough to actually do it. It's obviously a desperate attempt by central bankers by keep blowing air and inflating goals."
Where Should You Be?
Schiff said it makes sense for anyone who's bullish on the U.S. stock market to go into international stocks due to weakness in the dollar.
"There's a lot of opportunity internationally. Even if the U.S. stock market does rise, it won't rise as much as the dollar falls. So you're still going to be poor if you own U.S. stocks, you just will be less poor than if you just had your money under your mattress."
Listen to the full interview with Schiff at 1:00:10 in the clip below. You can listen to PreMarket Prep LIVE every morning from 8-9:30 a.m. ET here, and catch the podcast on Soundcloud, iTunes, and Stitcher.
Posted-In: Janet Yellen Peter SchiffTop Stories Economics Federal Reserve Exclusives Markets Interview Best of Benzinga
View Comments and Join the Discussion!