TerraForm And SunEdison Are Crashing; Delayed Filing Of Annual 10-K Miss Extensions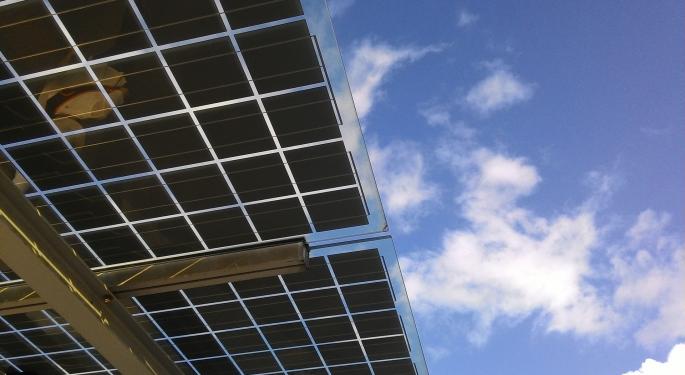 TerraForm Power Inc (NASDAQ: TERP) is spiraling in pre-market Wednesday, at one point down roughly 20 percent.
The substantial drop follows a company press release explaining that its annual 10-K filing will once more be delayed, beyond the initial 15-day extension period granted February 29 and Due March 15. "TerraForm Power filed a Form 12b-25 Notification of Late Filing, with the Securities and Exchange Commission (the 'SEC') regarding our delayed Form 10-K principally due to the need to complete all steps and tasks necessary to finalize our annual financial statements and other disclosures," TerraForm explained the initial delay.
However, due to similar issues reported by Sunedison Inc (NYSE: SUNE), TerraForm's controlling shareholder, which directly influence TerraForm, TerraForm was unable to complete the necessary steps before the extended deadline.
At time of writing, SunEdison was down more than 18 percent trading at $2.06. TerraForm Power was down roughly 14 percent at $9.01.
Related Link: Vivint Solar Says It's Suing SunEdison
"Due to our management services arrangement with SunEdison under the Management Services Agreement, our financial reporting and control processes rely to a significant extent on SunEdison systems and personnel," TerraForm said. "As a result, if there are control deficiencies at SunEdison, including with respect to the systems we utilize, it is necessary for us to assess whether those deficiencies could affect our financial reporting and, if so, address them to the extent necessary and appropriate prior to filing our Form 10-K."
SunEdison's Delay
"SunEdison has informed us (TerraForm) that they are continuing to work through the SUNE-Related Matters and SUNE-Internal Control Matters and we have been assessing whether the SUNE-Related Matters and SUNE-Internal Control Matters could affect our financial statements," TerraForm elaborated.
SunEdison's extension form was submitted on February 29 as well, requested due to two major concerns:
1. Filing Steps Were Incomplete: "The need to complete all tasks and steps necessary to finalize the annual financial statements and the other disclosures required to be included in that filing."
2. Ongoing Probes: "Ongoing inquiries and investigations by the Audit Committee of its (SunEdison's) Board of Directors and its advisors relating to allegations concerning the accuracy of SunEdison's anticipated financial position based on certain issues raised by former executives and current and former employees of SunEdison (the 'SUNE-Related Matters')."
The newest delay on SunEdison's part has been attributed to "the additional scope of work required" to meet the necessary filing steps.
NASDAQ Letter
Due to being out of compliance with the approved extensions, which outlined that the delayed filings be due March 15, TerraForm received a notification of incompliance from a Director of NASDAQ Listing Qualifications.
The anticipated NASDAQ letter explained that a plan for regaining compliance must be submitted no later than 60 days from the notice. "TerraForm Power has until May 16, 2016, to submit a plan to NASDAQ as to how it plans to regain compliance with NASDAQ's continued listing requirements. If we are still unable to file our Form 10-K by May 16, 2016, then we intend to submit a compliance plan on or prior to that date," stated TerraForm. "If NASDAQ accepts our plan, NASDAQ can grant an exception of up to 180 calendar days from the filing's due date, or until September 12, 2016, to regain compliance. TerraForm may regain compliance at any time during this 180-day period."
A similar letter of non-compliance can be expected from NASDAQ to SunEdison forthwith.
Posted-In: 10K SolarNews Legal Top Stories SEC Movers Best of Benzinga
View Comments and Join the Discussion!