Apple Pushback iPhone Linked To Terror Attack Represents Larger Battle Between Tech Companies & Lawmakers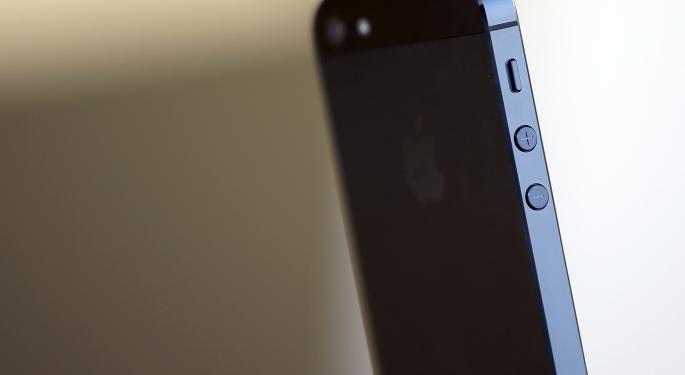 A federal judge has ordered Apple Inc. (NASDAQ: AAPL) to unlock the phone used by one of the suspects in the San Bernadino terrorist attack that left 14 dead and 22 injured. The court order asks Apple to disable security measures in order to give law-enforcement access to things like text messages, which remain encrypted until the correct password is given.
Apple Says No
However, CEO Tim Cook is pushing back against the order, saying that the judge is effectively asking Apple to design new software that bypasses security measures— something he said would be "too dangerous" for the company to create. Cook said that by complying with the order, Apple would effectively be hacking its own customers, something he feels uncomfortable doing and believes would expose the rest of Apple's customer base to an increased risk of a hacking attack.
See Also: Tim Cook: FBI Is Asking Apple For Something Too Dangerous To Create
Who do you side with regarding Tim Cook's "dangerous precedent" letter? #iPhone #SanBernardino $AAPL

— Benzinga.com (@Benzinga) February 17, 2016
Privacy Concerns Mounting
Cook's pushback represents a larger debate going on in the tech world about how to deal with government requests for help in preventing terror attacks.
Companies from smartphone makers to social media sites protect their users using encryption and their privacy efforts have been under the microscope lately after NSA contractor Edward Snowden revealed that the U.S. government had been conducting a large-scale surveillance program without the public's knowledge.
Unclear How To Resolve
Now, with customers on edge about privacy concerns, tech companies are caught between keeping their users happy and helping the government in its fight against terrorism. Cook's response to the government's request to break into Apple's encryption software suggests that the debate still has a long way to go until a middle ground can be reached.
Posted-In: FBI San BernardinoNews Politics Legal Tech Media General Best of Benzinga
View Comments and Join the Discussion!