Insurers To Continue Struggling With ACA In 2016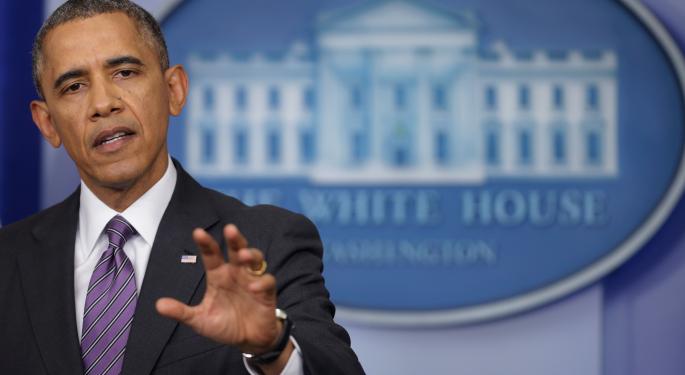 President Barack Obama's sweeping healthcare reform was praised by many who said that organizing an exchange that allows insurance access to everyone in the country was a major step forward for the US.
However, with two years under its belt, the Affordable Care Act is still presenting problems for insurers. In 2014, the first year that the exchange was operational, most insurers suffered significant losses. But results from 2015 show that last year was even worse, and that many are expecting to lose out again in 2016.
What Went Wrong?
There are two major factors contributing to insurers' losses on the healthcare exchange. The first is a lack of healthy enrollees. Insurers depend on premiums from healthy individuals in order to subsidize the cost of care for other customers, but over the past few years the healthcare costs for many insurers have surpassed the premiums they've collected.
This is in part due to people who are using the healthcare exchange only when they need medical treatments. These individuals sign up outside of enrollment periods and tend to require their insurer to spend more on their treatments. The current system, insurers say, doesn't do enough to prevent this kind of behavior making it difficult for them to remain a part of the program.
Some analysts believe that part of the problem for insurers is their own formula for estimating costs and setting premiums. Although most insurers raised their costs in 2015 to account for heavy losses, they lack enough data to accurately forecast costs in the year ahead because the program is so new.
What's Next?
In its latest earnings report, Humana Inc (NYSE: HUM) signaled that it was expecting to see further losses in 2016. UnitedHealth Group inc (NYSE: UNH) similarly warned about upcoming losses and even threatened to leave the exchange if it continues losing money.
Other insurers like Anthem Inc (NYSE: ANTM) and Aetna Inc (NYSE: AET) were more optimistic, forecasting margin growth and level costs and expenses respectively. In any case, investors can expect the healthcare space to see even more reform this year as lawmakers work to make the exchange sustainable and insurers try to increase profitability.
Posted-In: News Short Ideas Health Care Rumors Politics Markets Trading Ideas General Best of Benzinga
View Comments and Join the Discussion!