Report: Apple And Google Looking To Outlaw State Bans On Encrypted Phones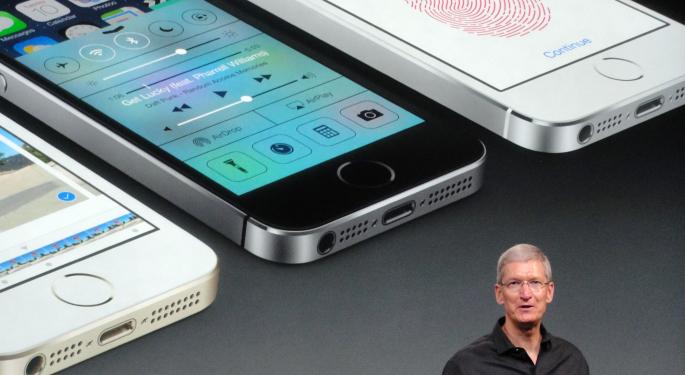 The ENCRYPT Act of 2016 is scheduled to be introduced on Wednesday to the U.S. House of Representatives, which seeks to prevent any state or locality from ordering a manufacturer, developer, seller or provider of mobile phones from designing or altering the security of a product so it can be decrypted or surveilled by authorities.
Reuters noted that the topic of encryption and privacy has been an "area of disagreement" between technology companies and law enforcement. The publication added that the topic gained "renewed scrutiny" after Apple Inc. (NASDAQ: AAPL) and Alphabet Inc (NASDAQ: GOOG)'s Google offered "strong encryption" settings as a default in their products.
According to 9 To 5 Mac, Apple CEO Tim Cook has pressed the White House to back the use of strong encryption and individuals shouldn't give up their right to privacy.
"We're not reading your email, we're not reading your iMessages," Cook said in an interview in 2014. "If the government laid a subpoena on us to get your iMessages, we can't provide it. It's encrypted and we don't have the key."
9 To 5 Mac also noted that the bipartisan bill "sides with" both Apple and Google in seeking to outlaw proposed bans on encrypted phones.
View Comments and Join the Discussion!
Posted-In: 9 to 5 Mac ENCR?YPT Act Of 2016 iPhone Encryption Tim Cook US House Of RepresentativesNews Legal Tech Best of Benzinga