7 Signs That Suggest VR Is Apple's 'Next Big Thing'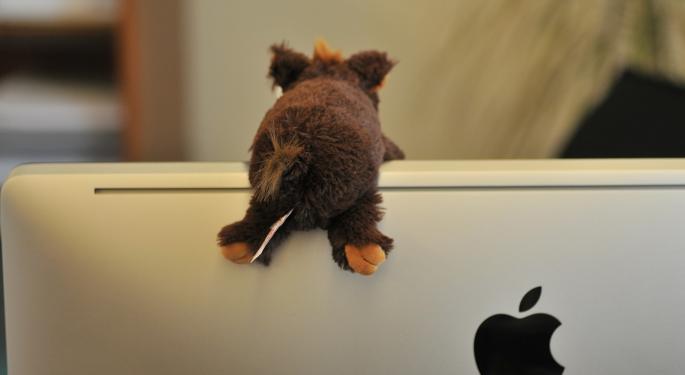 Is virtual reality the next big thing for Apple Inc. (NASDAQ: AAPL)?
Business Insider's Kif Leswing seems to think so based on an increasing amount of evidence.
It is true that Apple is usually quite secretive about the products it is developing. However, a look into the evidence so far suggests VR is not far away for the tech behemoth. Below is a list of the signals Leswing pointed out in his report:
1. Apple Is Putting A Team Together
According to several media reports, the company has been staffing up and building prototype VR headsets for months. The firm recently hired Doug Bowman (a Virginia Tech researcher who studies 3D interfaces and human-computer interaction, both quite pertinent to the development of VR technologies) and Nick Thompson – who previously worked on Microsoft Corporation (NASDAQ: MSFT)'s HoloLens.
Related Link: New Report Reaffirms What Apple's Next Growth Engine Could Be
2. Apple Is Buying Related Startups
Over the past few months, Apple acquired at least four VR (or augmented reality) startups: Metaio, FaceShift, FlyBy Media and PrimeSense.
3. Apple Now Sell A Product That Turns iPhones Into VR Headsets
The company's e-commerce site now offers Mattel's new View-Master, which allows users to turn their iPhones into VR headsets.
4. Apple Has Been Visiting Stanford's VR Lab
Stanford University's Virtual Human Interaction Lab is one of the most respected in the field. Last week, Director Jeremy Bailenson said at Wall Street Journal conference in Half Moon Bay, California: "Apple hasn't come to my lab in 13 years – except they've come three times in the last three months. They come and they don't say a word, but there's a data point for you."
Related Link: Rod Hall: Apple Just Made A Major Ecosystem Development
5. Apple Might Include A New Type Of Camera Useful In AR, In The iPhone 7
A few component makers in Asia have suggested that Apple has been ordering dual-lens-camera components, which might come in very handy for augmented reality technologies. "The approach would mean that the iPhone could potentially estimate the distance to walls or other obstacles, which unlocks several computer-vision possibilities, and would be essential for a high-quality augmented-reality experience," the Business Insider article explained.
6. Apple Has Filed Several Patents In The Space
Although Apple files a bunch of patents that never become real products, the following patent granted about a year ago, could be indicative of the company's intentions in the VR field.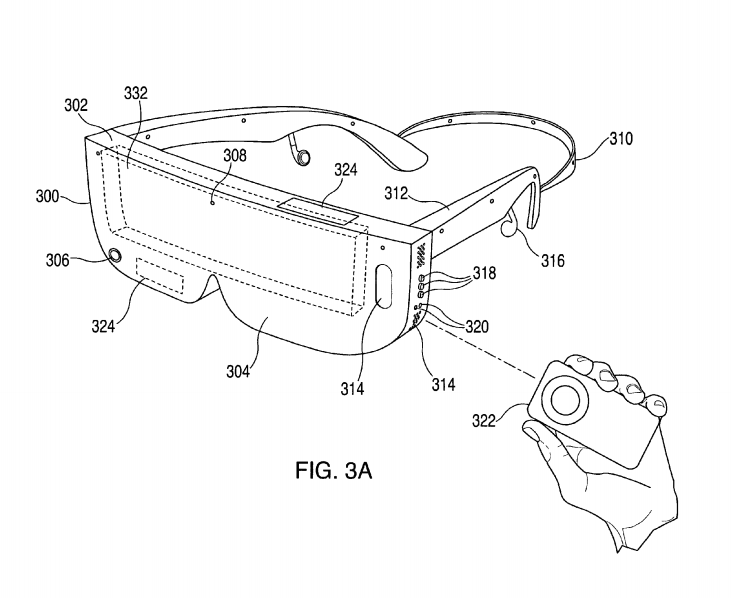 7. Apple's CEO Can't Hide His Interest
During an earnings call, Cook was asked about the company's ambitions in the VR field.
"I don't think VR is a niche," he responded. "I think it's really cool and has some interesting applications."
Although not a direct confirmation, it shows some interest from his part.
Disclosure: Javier Hasse holds no positions in any of the securities mentioned above.
Image Credit: Public Domain
Posted-In: Augmented Reality Business Insider Doug BowmanNews Rumors Tech Media Trading Ideas
View Comments and Join the Discussion!