Report: Leaked Twitter Data Paints Grim Future For Platform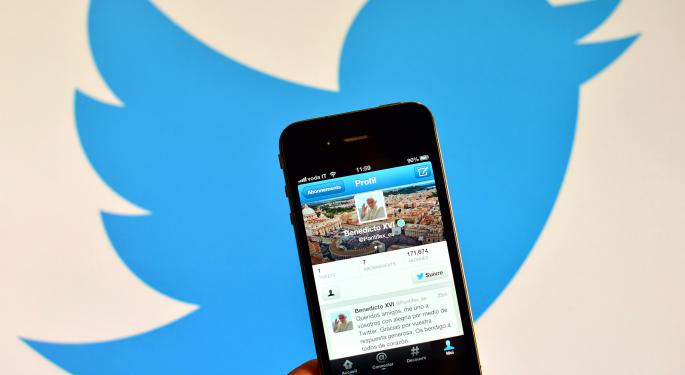 Twitter Inc (NYSE: TWTR) may be due for some bad news, according to Business Insider.
Twitter's application programming interface, commonly referred to as API, has apparently indicated that the number of daily tweets has been cut in half since August 2014.
According to Business Insider, this batch of data was made available by a long-time Twitter tracking app developer.
Per the "leaked" data, Twitter experienced its peak average daily tweets in August 2014 at 661 million, while the January 2016 sampling came in at an average of 303 million daily tweets.
Twitter, commenting on the figures' validity, told Business Insider, "This data is not correct." Business Insider included this aside: "The company, which has a policy of not commenting on third-party data, declined to elaborate."
Related Link: Stifel Cuts Twitter To Sell, Compares 'Too Soon Fad' To AOL, Groupon And Zynga
The Problem With Data Samples
Setting the accuracy debate aside, these figures indicate an underlying issue. Figures such as the sampling collected by Business Insider's source are often used by app developers to enhance platform performance; if correct, these numbers may point toward significant decreased usage for Twitter; if inaccurate, the activity gauges used by app developers are likely misleading indicators.
Business Insider elaborated, pointing to an incident in 2014, "Data samples taken by app developers have proved to be misleading in the past. In July 2014, a sample of API data leaked to Business Insider suggested Twitter may have seen a brief decline in MAUs, but that didn't happen."
The article continued, "The disconnect between the numbers Twitter discloses to the SEC and the numbers developers see via the API occurs because developers cannot see the data Twitter uses to calculate its MAUs. Developers can only see active users and accounts."
So, What's The 'Real' Story?
"While Twitter claims it has up to 320 million monthly active users, our source's data shows that active users – people actually tweeting or creating new accounts in a 30-day period – hover around the 130 million mark," said Business Insider. "That discrepancy is likely explained in part by the fact that Twitter counts as "active" any user who is logged in during the period, whereas our source counts only users who are logged in and perform an action."
At the time of this publication, Twitter was trading down 7.45 percent on the day at $16.58.
Posted-In: API Business Insider MAUNews Movers Tech Best of Benzinga
View Comments and Join the Discussion!