Does iPhone Technology Have A Rival In Augmented Reality? This Tech Insider Thinks So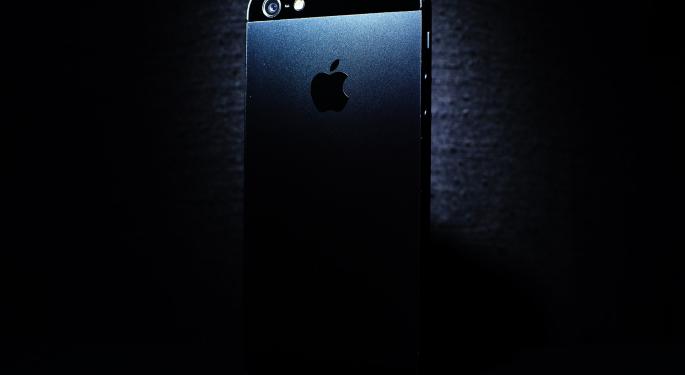 Apple Inc. (NASDAQ: AAPL) is investing in a plethora of emerging technologies at the moment, and one of these technologies could actually "surpass and replace" the company's iPhone, according to a recent piece by Dave Smith in Tech Insider.
Apple's iPhone business presently consists of more than 68 percent of Apple's total revenue.
While the company seeks out its "next big things," Tech Insider opined that the only technological advance on the horizon that could "surpass and actually replace the iPhone" is augmented reality. And, luckily for Apple, the company is making strides in doing just that.
Tech Insider proposed that augmented reality has the upper hand in technological overhauls because it has "limitless applications."
For example, the report noted that augmented reality is "not bound to a tiny screen, or pocket-sized hardware." Regarding its potential to disrupt the iPhone market, Tech Insider commented that the technology is ever-evolving, e.g., augmented reality headsets as getting "smaller, stylish, and offering battery life without being tethered to a power source."
Apple's Foray Into Augmented Reality
Last year, Apple hired on of Microsoft Corporation (NASDAQ: MSFT)'s HoloLens engineering leads, and in May, the company acquired Metaio, an augmented reality company.
According to the report, "Augmented reality might not be ready this year, or next year, or in the next five years. But once it is ready, you could summon all your favorite smartphone applications wherever you are, without worrying about losing or breaking those fragile pieces of glass we keep in our pockets.
"The iPhone will probably always exist, but augmented reality will be able to do everything an iPhone can do, and then some."
A Few Numbers
The tech giant announced that it has over a billion active devices worldwide after it reported its first quarter of fiscal 2016 earnings. Apple had record $18 billion in profits in a single quarter.
The company has also benefitted from a 25 percent increase year-over-year (YoY), in the number of its active devices. In the first quarter of 2016, Apple sold 74.8 million iPhones, and also sold 5.3 million macs and 16.1 million iPads.
At the time of this publication, Apple was trading down 4.85 percent at $95.14.
Image Credit: Public Domain
Posted-In: Dave Smith Tech InsiderNews Movers Tech Trading Ideas
View Comments and Join the Discussion!