Cybersecurity A Hot Topic At Davos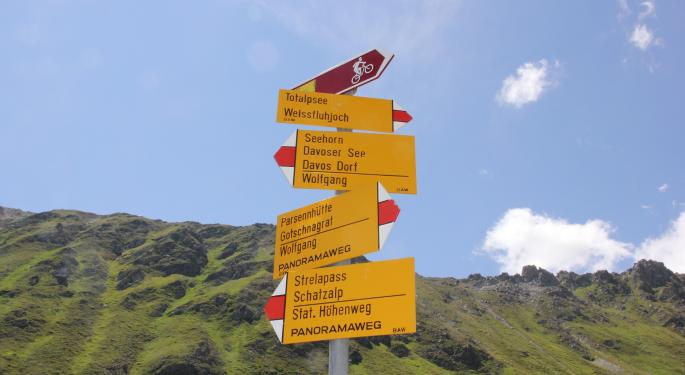 Cybersecurity has been a hot-button issue in both the public and private sectors over the past year after a spate of hacking attacks left several companies in jeopardy and illustrated that the U.S. government is struggling to keep pace with hackers.
With concerns about cyber-terrorism ramping up in the wake of several terror strikes around the world, the Word Economic Forum in Davos, Switzerland, has become a battle ground for world leaders and tech firms to discuss how to protect each nation's security without compromising customers' privacy, according to the Wall Street Journal.
Data Tug Of War
Government officials are pushing tech firms like Facebook Inc (NASDAQ: FB) and Twitter Inc (NYSE: TWTR) to make their data more accessible in order to give law enforcement better surveillance options.
Related Link: Bitcoin Makes An Appearance At Davos
They argue current encryption processes make it impossible for the firms to give officials access to communications that could be essential in preventing further terror attacks.
However, tech firms say that making data more accessible would land them in a difficult position, as it makes customer data more accessible to everyone, not just law enforcement. Brad Smith, Microsoft Corporation (NASDAQ: MSFT)'s chief legal officer said that loosening encryption could violate customer privacy laws in the United States, causing tech firms to choose which laws they want to break in order to comply with government requests.
Making Customers Happy
Companies like Alphabet Inc (NASDAQ: GOOG) (NASDAQ: GOOGL) and Apple Inc. (NASDAQ: AAPL) have ramped up their privacy protection in the years since U.S. contractor Edward Snowden leaked documents detailing the Untied States' widespread surveillance practices. Since that time, many consumers have become much more conscious about their privacy protection, and companies like Google and Apple have responded by using encryption that even they don't have the keys to.
Image Credit: Public Domain
Posted-In: Brad Smith Cybersecurity DavosNews Global Markets Tech General Best of Benzinga
View Comments and Join the Discussion!