Have A Smile? Ackman Calls Out Buffett And Munger For Coca Cola Stake, Says Sugar Is Poison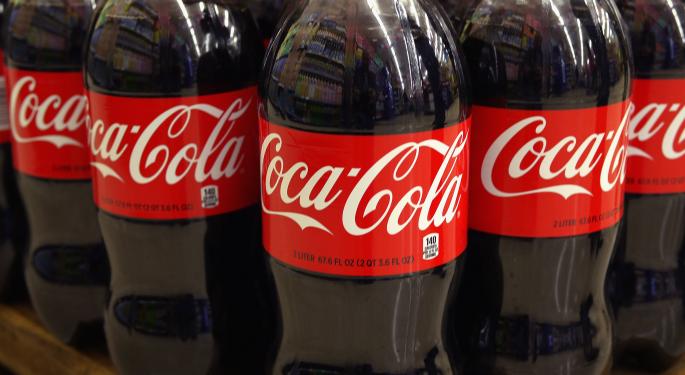 Bill Ackman, hedge fund manager of Pershing Square, lashed out at Warren Buffett and Charles Munger over their large stake in The Coca-Cola Co (NYSE: KO).
Ackman said Coca-Cola has "caused enormous damage to society."
Last week, Munger lashed out at Valeant Pharmaceuticals Intl Inc (NYSE: VRX), a major holding in Ackman's portfolio.
Ackman, as WSJ pointed out is known for his strict diet and fitness programs, said that Coca-Cola has "caused enormous damage to society." His comments were made at a symposium on Wednesday to honor Berkshire Hathaway's 50 years under Buffett's control.
"Coca-Cola has probably done more to create obesity and diabetes on a global basis than any other company in the world," Ackman said, according to New York Post. He added that Coke has "displaced the water that children and adults consume with sugar water."
Ironically, Ackman's hedge fund recently invested $5.5 billion in Mondelez International Inc (NASDAQ: MDLZ), the maker of Oreo cookies and other sugary snacks.
Related Link: Ackman To Investors: Hard Times Will Pay Off
Ackman's comments were made in response to a question if he has ever found himself on the opposite side of an investment that was made by Berkshire. Perhaps, he may have been looking for a form of revenge as just last week, Munger said that Valeant Pharmaceuticals, a large component of Ackman's fund, is "deeply immoral."
Munger also told Bloomberg that he suspects Valeant is involved in price gauging and the company is "similar to the worst abuses in for-profit education."
Valeant has been compared to Enron by notable short-seller Citron Research.
Posted-In: Bill Ackman Charles Munger Coke Enron of Pharmaceuticals OreosNews Short Sellers Top Stories Best of Benzinga
View Comments and Join the Discussion!