Here Are OPEC's Confidential Oil Price Projections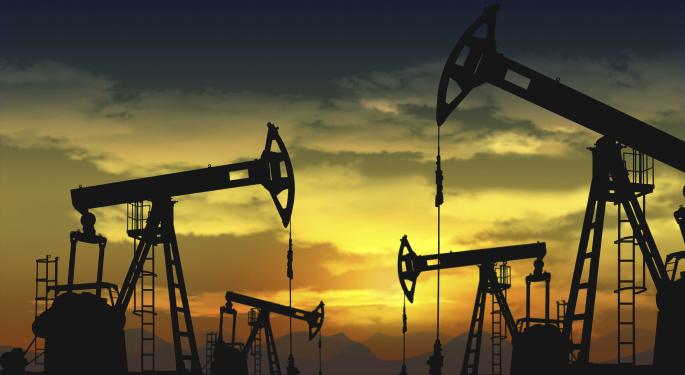 A draft of OPEC's long-term strategy report has leaked to Reuters.
The report outlines OPEC's strategy of ramping up production in the short-term to re-gain market share in the long-term.
OPEC is projecting crude oil prices will return to $80/bbl by 2020.
It seems like everyone on Wall Street has been making oil price recovery projections since the price of crude began to collapse in mid-2014. OPEC has certainly been in the driver's seat, ramping up production in order to keep prices down and drive the competition, particularly U.S. shale, out of business.
The Report
While the rest of the world continues to guess about the future of the oil market, a new OPEC report marked "CONFIDENTIAL" has leaked that provides some insight into OPEC's long-term strategy and long-term oil price projections directly from the organization itself. OPEC publishes long-term strategy reports every five years, and OPEC members met at their Vienna headquarters on Wednesday to approve the final draft of this year's report.
The Strategy
OPEC's long-term strategy of short-term price pain to bring about long-term market share gain is clear in the new report. The organization is projecting OPEC crude supply demand to reach 40.7 million bpd by 2040. "Moreover, the share of OPEC crude in the world liquids supply in 2040 is 37 percent, which is above the current levels of around 33 percent," the report reads.
Price Projections
Perhaps the most important piece of information in the report is OPEC's crude price projections. Current OPEC basket price comes in at just under $44/bbl, but OPEC is calling for $55/bbl by the end of 2015, $60/bbl in 2016, and a steady rise of $5/bbl per year to reach $80/bbl by 2020.
In the much longer-term, OPEC is projecting that a falloff in non-OPEC supply growth will eventually result in a nominal crude price of $162/bbl, or $95/bbl in 2014 dollars.
The next big OPEC-related catalyst for oil prices will likely come on December 4 when OPEC ministers meet to determine further production strategy.
Shares of the United States Oil Fund LP (ETF) (NYSE: USO) have fallen 49 percent over the past year.
Disclosure: the author holds no position in the stocks mentioned.
View Comments and Join the Discussion!
Posted-In: Oil OPECNews Rumors Commodities Events Markets Best of Benzinga