Kerrisdale Capital Sees 93% Downside To Straight Path Stock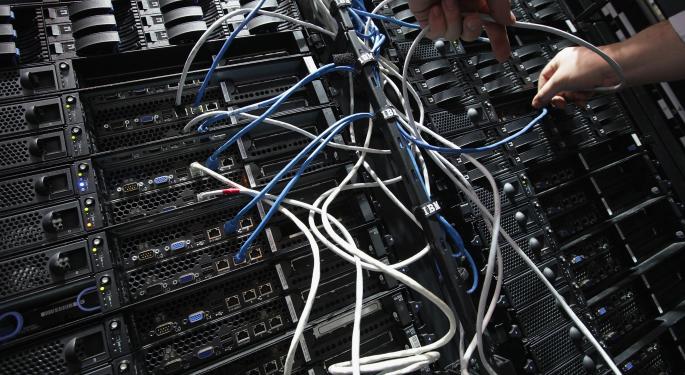 Sahm Adrangi, Chief Investment Officer of Kerrisdale Capital, announced on Thursday a new short position in Straight Path Communications Inc (NYSE: STRP).
Adrangi noted the stock is worth "at best" 90 percent less than its current market cap.
The fund manager stated the stock has surged as a result of "hype and misconceptions."
Shares of Straight Path Communications surged more than 100 percent over the past year, but tumbled more than 35 percent Thursday morning after Kerrisdale Capital announced a new short position in the company.
Sahm Adrangi, Kerrisdale's Chief Investment Officer, said in a press release that the stock is worth "at best" 90 percent less than its current approximate $600 million market cap. The fund manager added that the stock's gain over the past year is attributed to a "hype" and "misconceptions" surrounding the anticipated use of millimeter-wave (mmWave) frequencies in 5G mobile technology.
"Straight Path holds a portfolio of spectrum licenses primarily in the 39GHz band, one of several mmWave bands being considered for mobile-broadband use in 5G services," the press release stated. "5G is the next generation of cellular technology after 4G LTE and is years away from standardization and commercial release. In 2015 alone, Straight Path's stock price has appreciated 151 percent, with the latest move triggered by Verizon's announcement in September that it would launch 5G "field trials" next year. However, Kerrisdale believes that Straight Path investors are erroneously treating every new 5G announcement as if it necessarily involves mmWave."
Related Link: EXCLUSIVE: Why Kerrisdale Capital Went Long Lifelock, And Investors Followed
'Sad History Of Gullibly Buying Into Grandiose Narratives About Spectrum Value'
Kerrisdale also released a research report to support its short position in Straight Path.
The report stated that "the stock market has a sad history of gullibly buying into grandiose narratives about spectrum value" and Straight Path is the "most egregious example" of this phenomenon.
For starters, Straight Path only has seven employees and $426,000 of annual core revenue. Leading the company is Davidi Jonas, a 29 year old whose prior job was serving as a rabbi in a 50-person synagogue in the Bronx – "a far cry from telecom."
Despite the initial "obvious red flags," the company's stock traded at a $600 million market cap because "investors regard it as a play on 5G" which is the "nebulous label" that is applied to the next generation of cellular technology after 4G LTE.
The report argued that 5G is "years away" from standardization and may have the ability to use extremely high, millimeter-wave (mmWave) frequencies. Meanwhile, Straight Path holds a "large portfolio" of spectrum licences and investors were to believe that this makes the company an "enormous beneficiary" of the move toward mmWave technology.
Kerrisdale argued that mmWave is "just one small subset" of 5G, and Straight Path's spectrum is "just one minuscule fraction of the gargantuan amount" of mmWave bandwidth likely to be available, much of it for free.
"For example, telecom regulators from the Americas, including the FCC, are already considering rezoning almost 34 gigahertz of mmWave spectrum for mobile use, and that total is likely to grow," the report argued. "Straight Path's 39GHz portfolio – with less than 0.7 GHz of average bandwidth nationwide – is thus a tiny fraction of the pending supply. Not only is the portfolio nothing special; it also has the distinct disadvantage of being fragmented and non-contiguous."
Even a "widespread deployment" of mmWave frequencies would still "fail to generate real value" for Straight Path as mmWave transmissions won't be able to go through walls or over hills, "severely limiting their usefulness."
Bottom line, Kerrisdale cited an un-named sell-side "bull" that characterized the future of Straight Path's spectrum as "[p]erhaps… no different than Manhattan real estate." The fund suggested that a more appropriate analogue would be a "few small, scattered plots of undeveloped land in the middle of the world's largest desert."
"There is no straight path here – just a winding, dusty road to failure," the report concluded.
View Comments and Join the Discussion!
Posted-In: 4G LTE 5GNews Short Ideas Hedge Funds Top Stories Trading Ideas General Best of Benzinga