Is The Video Subscription Space Saturated?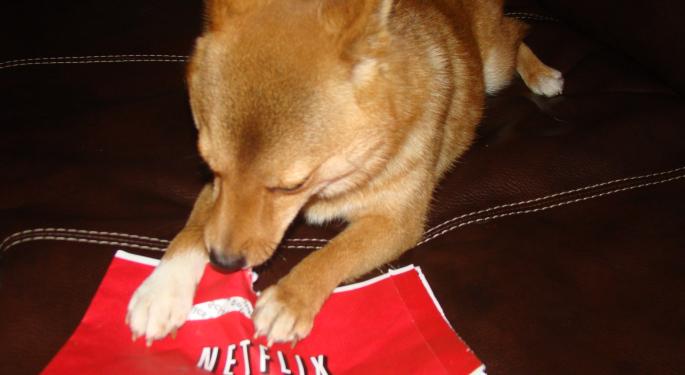 The way consumers watch TV has changed drastically over the past few years as the popularity of Internet video sites like YouTube have skyrocketed.
Dedicated streaming services like Netflix, Inc. (NASDAQ: NFLX) and Hulu emerged and their warm reception from American viewers caused traditional broadcasters to rethink their own operations.
Now, several big name networks have created their own online, subscription-based services in an effort to give customers more choices for web-based viewing. However, with so many fragmented viewing options out there, many are wondering if the space is starting to become crowded.
The All Important Millennial
The younger generation is increasingly switching to online viewing, a troublesome sign for traditional cable. Services like Netflix and Amazon offer a wide range of content geared toward that demographic and have become popular choices for Millennials who are cutting the cord.
Related Link: Why Netflix's Initial Selloff Was "Correct"
However, in an effort to maintain a youthful audience, firms like NBC Universal and CBS Corporation (NYSE: CBS) have launched their own subscription services with content aimed at younger viewers.
Stiff Competition
NBC Universal recently unveiled a new streaming offering called Seeso, which will focus on comedy programming. The firm has been working together with non-traditional media companies like BuzzFeed and Vox to attract younger viewers, but the firm will have to compete with a host of other networks that are all doing the same thing.
Dish Network's Sling TV, CBS' All Access service and Time Warner's HBO Now are just some of the many online subscription services that Seeso will have to compete with.
Cutting The Cord
While online viewing is gaining popularity, most agree that at the present moment there is no good way to cut the cord completely.
Subscribing to the many online services that have saturated the streaming space would typically cost more than paying a traditional cable bill, so most consumers are choosing one or two online services to enhance their programming. That makes it difficult for new entrants like Seeso as more established names like Netflix are often a top choice.
Image Credit: By Taro the Shiba Inu [CC BY 2.0], via Wikimedia Commons
View Comments and Join the Discussion!
Posted-In: All Access Amazon BuzzFeed Dish Network HBO NowTop Stories Tech General Best of Benzinga