2015 Rate Hike Beginning To Look Doubtful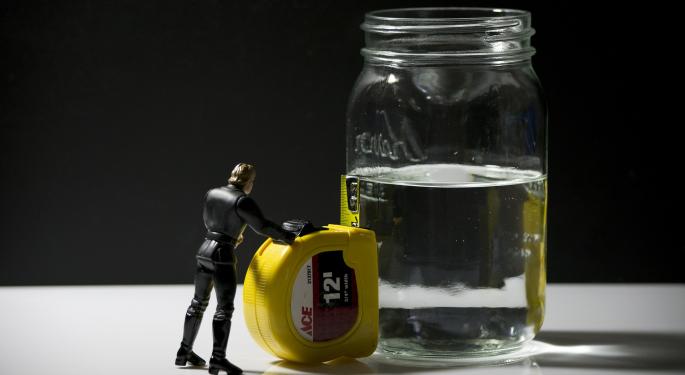 Earlier this year, the U.S. Federal Reserve said it was expecting to increase interest rates before the end of 2015.
However, as the year draws to a close, many analysts are beginning to push their predictions for a rate hike into next year.
Economic data from the United States has been soft recently, and many believe that weakness in the wider global economy is holding back the nation's recovery. For that reason, U.S. central bankers are likely questioning their plans to raise rates in the coming months.
Weak Data
This week, the U.S. commerce department released data that showed seasonally adjusted retail sales had risen just 0.1 percent in September. Without car sales included, the measure actually declined from August's numbers.
Producer prices also dropped 1.1 percent from September 2014, a worrying sign for inflation.
Related Link: Leveraging The Regional Bank ETF Trade
Meanwhile the U.S. Beige Book reported "continued modest expansion" across the United States, suggesting that the nation's economy was still on track to grow.
However, upon closer examination, the Beige Book results showed that recovery was uneven, with many regions of the country struggling due to a stronger dollar.
Troubles Abroad
One of the biggest factors weighing on the Fed's decision to raise interest rates has been weakness in the global economy.
China is struggling to get back on track after its financial markets nosedived in August and Europe is slowly coming back from its own financial crisis.
Quantitative easing in other parts of the world has driven the U.S. dollar higher, which in turn has made it difficult for American firms to compete in the global marketplace.
Not only that, but many are worried about the global implications a rate hike would have at such an uncertain time.
Image Credit: Public Domain
View Comments and Join the Discussion!
Posted-In: Beige Book commerce producer prices retail salesNews Economics Federal Reserve Markets Best of Benzinga