Catalan Separatists Win Majority In Regional Vote: What It Means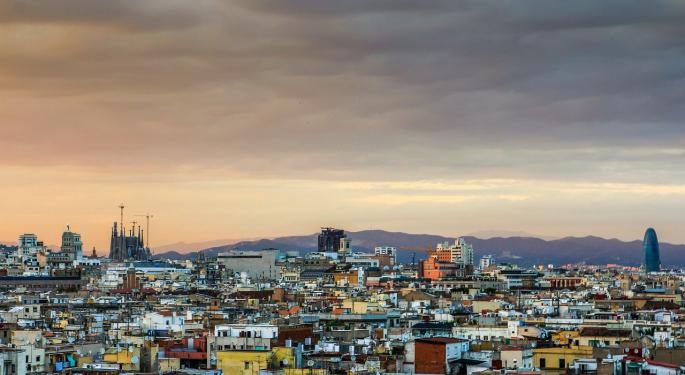 Over the weekend, Catalonia's parliamentary election concluded with secessionist parties "Junts pel Si" and CUP gaining 47.8 percent of the vote. Regional government head Artur Mas praised the outcome, saying that the region's voters had spoken and that they were demanding independence for Catalonia.
As such, a mandate is illegal under the Spanish constitution, Spanish Prime Minister Mariano Rajoy has called Catalonian efforts to separate from Spain "nonsense," but many believe that the region's vote will force Spanish officials to acknowledge the growing nationalism among Catalans.
What Does It Mean?
As neither Junts pel Si nor CUP were able to gain a majority on their own, the two parties will first need to form a coalition. While both support Catalonia's independence, the two don't always see eye to eye and working together may be easier said than done.
However, once a coalition is formed, the region's calls for independence will likely be addressed by the Spanish government, which is due to hold its own elections in December.
Related Link: Has The World Reached Its Credit Limit?
Catalonia To Exit Spain?
If Catalonia were to break away from Spain, the results could be disastrous. Firstly, Catalonia includes Barcelona, one of Spain's largest and most profitable cities and such a move could greatly impact the Spanish economy.
Another concern would be how such a split would affect the eurozone and whether Catalonia would remain a part of the currency union. However, most believe that the mandate will never get that far.
While calls for independence are gaining momentum in Catalonia, the majority of Catalans are likely not in support of leaving Spain. Instead, many analysts believe that the region would be placated with a new tax regime that allows more of its tax revenue to be used within the region, something the Spanish government will be forced to negotiate as the movement continues to grow.
Image Credit: Public Domain
View Comments and Join the Discussion!
Posted-In: Artur Mas CataloniaNews Eurozone Politics Global Markets General Best of Benzinga