Syriza Returns To Power In Greece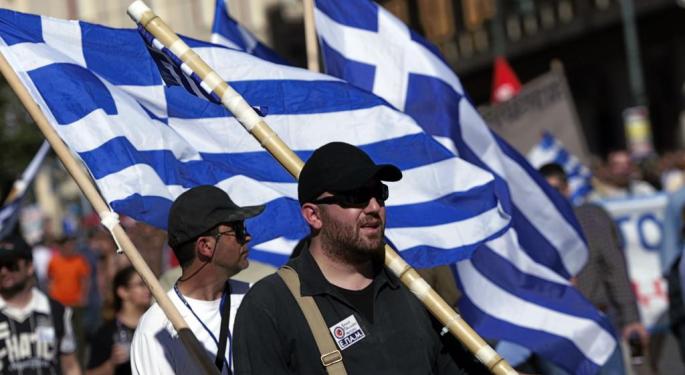 Greece's leftist Syriza party was able to secure enough votes to form a coalition government over the weekend, putting party leader Alexis Tsipras back into the spotlight. Tsipras saw about half of his party abandon him earlier this year when he agreed to a reform deal with EU leaders in exchange for much needed funding.
While the party's main platform used to be anti-austerity, this time around the Syriza victory could bring some stability to the region.
Reform For Cash
In the past, the Syriza party was vocal about its opposition to the EU's demands that Greece carry out reforms in order to receive further funding. However, this time the Syriza message is much softer, with the government planning to move forward with the nation's agreed-to bailout plan.
Related Link: Strangling The Greek Parliament Vote
Consistency
In many ways, this is music to EU policy makers' ears. As the reform deal was agreed to with Tsipras and his party earlier this year, the terms should be easier to negotiate each time a new round of funding is needed. Next month Tsipras will meet with the nation's creditors in order to discuss whether or not enough reforms have been made to warrant the release of more funding.
Softer Stance
In contrast to Tsipras' bold promises to do away with austerity over the past year, during this election his promises were much softer and fell more in line with EU mandates. For one, he made no mention about trying to renegotiate the terms of Greece's EU bailout. Instead, he promised to set up programs in order to help groups that would be most significantly impacted by the austerity measures.
Greeks Weary
Although Syriza secured enough votes to form a coalition, Greek voters appeared to be growing tired of the political and economic turmoil their nation has faced over the past year. Polls showed that many voters were undecided up until the moments before the vote took place.
Many of Tsipras' supporters said they were still disappointed that he gave in to EU demands, but that they voted for him anyway because he needs to "finish the job." Those sentiments reflect the nation's battered economy as Greeks struggle with financial uncertainty and sky-high jobless rates.
Posted-In: Alexis Tsipras GreeceNews Eurozone Politics Global Markets General Best of Benzinga
View Comments and Join the Discussion!