Women Hold The Keys To Model X Success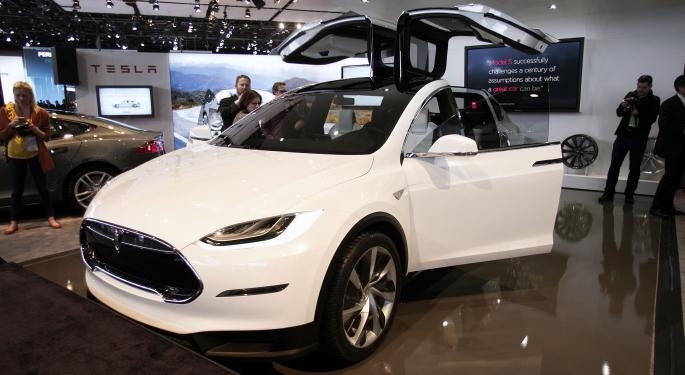 The Tesla Model X has been designed with women in mind.
Tesla has demonstrated a growing appeal to women in recent years.
Elon Musk expects women to make up more than half of Model X sales.
Tesla Motors Inc (NASDAQ: TSLA)'s new Model X sport utility vehicle begins deliveries later this month, and the company and its shareholders are hoping that women will play a key part in the Model X's success. Statistics show that women play a much larger role in sales of small SUVs than they do in the sales of other cars.
What Women Want
Tesla designed the Model X with space and safety in mind, two features that women have indicated are important to them. The reality for Tesla is that, without women on board, it will be difficult for the company to meet its annual sales target for the Model X of 500,000 units by 2020.
Predominately Male Track Record
Tesla has been attracting more female buyers recently, which is a trend that will need to continue for the company. In 2012, the first year of Model S sales, women accounted for only 13.3 percent of U.S. registrations, Bloomberg reports.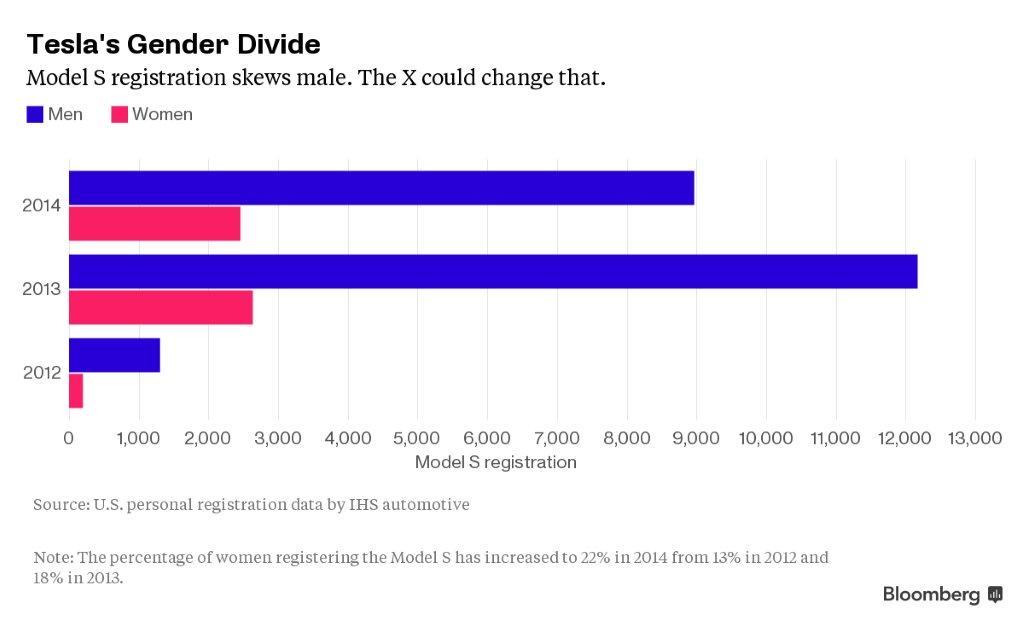 By 2014, that number had reached 21.5 percent.
Model X Marks The Spot
Women will likely play a much larger role in Model X sales. According to J.D. Power and Associates, women buy only 40 percent of all cars in the U.S., but they purchase 53 percent of small SUVs and 48 percent of small premium SUVs.
CEO Elon Musk has high expectations for the Model X's appeal to women. "With the S, we might be something like two-thirds male. With the X, I think we probably will be slightly majority female," Musk said earlier this year.
Disclosure: the author holds no position in the stocks mentioned.
Posted-In: Model X Tesla Model XNews Topics Events Top Stories Tech General Best of Benzinga
View Comments and Join the Discussion!