Greek Elections Unlikely To End Uncertainty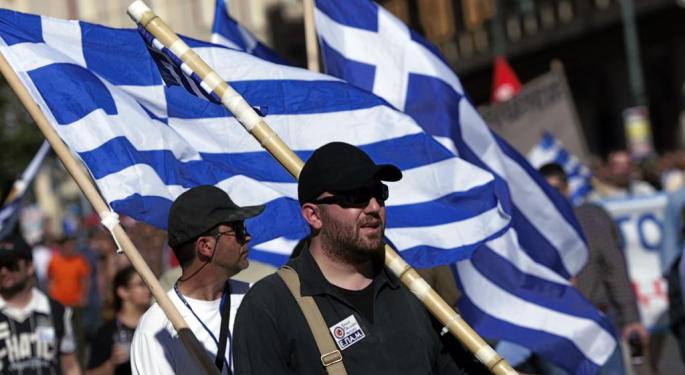 This weekend, Greeks will head to the polls to elect members of the country's parliament after a turbulent year fraught with elections, demonstrations and political upheaval.
However, Greek voters appear to be fatigued by the nation's political and economic trouble, making the outcome uncertain and leading many to believe that no major party will garner enough votes to gain a majority in parliament.
Polls Undecided
Recent opinion polls have shown that many Greeks are unsure of who they will vote for on Sunday and others suggest that the two leading parties are neck and neck:
A poll by the University of Macedonia for Skai TV had the conservative New Democracy party winning 30 percent of the vote and edging out leftist Syriza, which would have just 29.5 percent.
Conversely, a ProRata poll saw Syriza receiving 28 percent of the votes and the New Democracy party garnering just 24 percent.
A survey out on Wednesday showed that between 6 and 15 percent of the nation's voting population is still undecided.
Related Link: Greece Suffers Another Market Classification Demotion
What Happened To Syriza?
Most believe that the majority of those undecided voters are former Syriza supporters who have become disillusioned by the outcome of the nation's bailout negotiations. Former Prime Minister Alexis Tsipras has been the head of the Syriza party, but he failed to deliver on his campaign promises to do away with austerity and fight back against EU creditors who were demanding strict bailout terms.
On the brink of a financial meltdown, Tsipras agreed to bailout conditions that were hotly contended among Syriza supporters. For that reason, much of the wind has fallen out of Syriza's sails, leaving many voters unsure of where to turn.
View Comments and Join the Discussion!
Posted-In: Greece Greek SYRIZANews Eurozone Global Markets Best of Benzinga