Bitcoin 2.0 Start-Up With Plans To Disrupt Google's Search Business Raises Over $40K In A Week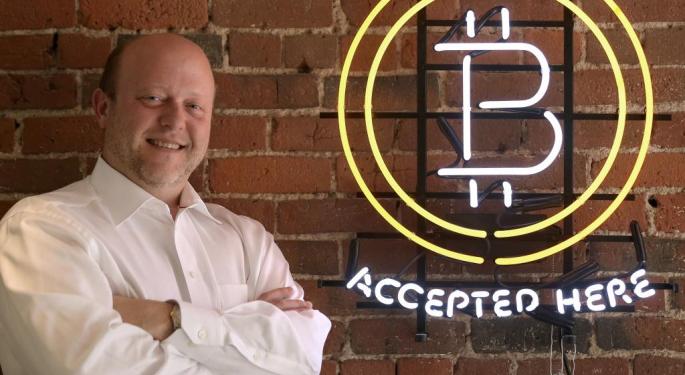 Democratize The Act Of Search
In a bid to reinvent the search industry, a new start-up called SearchTrade is set to launch a search platform that will reward its users with bitcoin. It has introduced a system whereby the search user, keyword owner, app owner and advertisers can gain from the search process by using bitcoin.
SearchTrade, based in Singapore has raised over $44,000 in in the first week of it's crowd-sale. SearchTrade claims they have developed a platform where all stakeholders will be able to share the profits generated from billions of searches that take place on the web everyday.
The Stakeholders
The person doing the search
The person who "owns" a keyword being searched
The builders of apps that use the search platform
The advertisers who pay to advertise among the search results.
Get Paid To Search?
The internet search platform utilizes bitcoin micro-payments to share profits with all its users ranging from ordinary internet user to developers and entrepreneurs. The company has grand plans to revolutionize internet search with a system that's more distributed, more equitable, and financially rewarding to users than the 800 pound gorilla that is Google search
Vishal Gupta, CEO and Co-Founder of SearchTrade also pointed out that his platform can have a significant impact on mainstream bitcoin adoption. He reasons that most people know how to search, so the concept is much easier to understand than bitcoin. He believes this will put the digital currency he is so passionate about into more new hands and this will ultimately benefit the entire bitcoin ecosystem.
Perfect Timing For SearchTrade
Google built its fortunes exploiting the network effects inherent in search which in turn led to internets largest advertising platform. However, recently many in internet users have been growing weary of the search giant's far reaching tentacles. Just last month Robert Epstein, a senior research psychologist at the American Institute for Behavioral Research and Technology put out a study that indicated that by manipulating its search results, Google could decide the 2016 election.
With stories like this and the plethora of other privacy related concerns that have been in the news of recent, Vishal believes SearchTrade has come at the right time. SearchTrade's website say the following:
"We believe that you deserve to reap the benefits of your contributions, and that's why we provide users with bitcoins, just for using our search engine. You spend time the same way you spend money, but when you spend time you're rarely offered any monetary returns."
Keywords As An Asset Class?
SearchTrade will collect revenue they get from advertisers, but it will be redistributed among the users within the network. Keyword owners will earn bitcoins every time another user searches for their keyword within SearchTrade's network of search engines. This opens up an entirely new investment opportunity for those willing to take the risk that the network will grow.
"Search is the single most important activity on the internet. Everyone does it, every day. Search drives far more traffic than any social network or viral news site, and it makes a ton of money. We're asking people to imagine how much better the internet would be if everyone could share the benefits of that activity" says Vishal Gupta.

Currently, SearchTrade uses a search engine based on existing platforms but has engaged developers from around the world to develop their own as well. Gupta said many developers are building localized options that meet the needs of certain niche markets.

On Reaching Critical Mass

At time of print, SearchTrade has sold 481 keywords. Many of the words that have been sold in the pre-sale could potentially generate a lot of traffic leading to a decent payout for the owners.

SearchTrade is seeking developers to build hundreds of apps that include its search facilities. About a quarter of the revenue is shared among these developers. A limit of 40 searches per day has been implemented to deter "click farms" and there are also limits on individual IP addresses to prevent fraud.

"We were really amazed at how popular the sale was, and how quickly it went." said SearchTrade co-founder and CEO Vishal Gupta
SearchTrade Introduction Video
Deepak Bharadwaz is a Market Data Analyst for IHB's Bitcoin Trading Intelligence platform.
The preceding article is from one of our external contributors. It does not represent the opinion of Benzinga and has not been edited.
Posted-In: Bitcoin Crowdsale Digital Marketing Google SearchTradeEntrepreneurship Startups General Best of Benzinga
View Comments and Join the Discussion!