Visible Alpha And 'Crown Jewels Of Research:' A High-Value Conversation Platform For Businesses' Relationship Triangle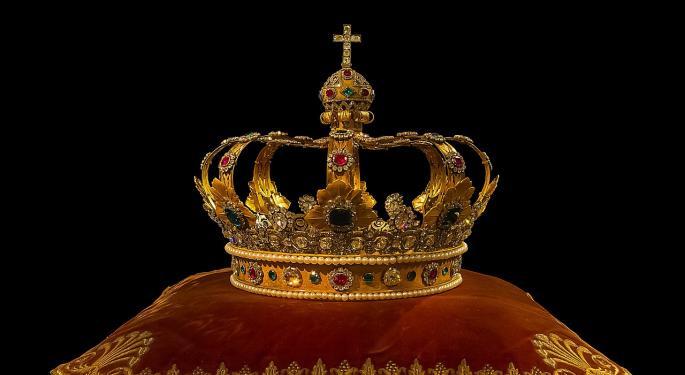 Nasdaq Inc (NASDAQ: NDAQ) and Visible Alpha have collaborated to provide deeper insight into analysts' expectations.
The partnership will help corporate clients improve communications with investors.
Visible Alpha exists to provide an industry-wide solution to the problem of trying to compare data from different analysts.
Visible Alpha CEO Scott Rosen spoke with Benzinga about the partnership with Nasdaq and what it means for investors, analysts, brokers and companies.
Related Link: Why J.P. Morgan Is Upgrading Wendy's
Benzinga: What exactly does Visible Alpha do?
Scott Rosen: Analysts talk to management, investigate the industry and encapsulate much of what they discover into a spreadsheet model, used by major vendors to turn into estimates.
Every model is different, and analysts have tended to be proprietary about their models. They felt like that was their secret sauce.
The genesis of Visible Alpha was to extract both the data and logic behind these models and normalize across analysts so they would be comparable on a like to like basis.
BZ: Visible Alpha has some very strong partners. What's in it for them?
SR: They want to service their clients. The banks have been in this from the very beginning.
No matter how successful Visual Alpha becomes, it's not going to move the needle in terms of major multi-national bank investors. They're not doing it because this is going to make money.
They're doing it because they see this as a way of elevating the level of conversation with clients around some of the most important issues on company analysis.
What Visual Alpha Can do is quantify the differences, quantify the variances that the analyst use and say, "Here's where people are making important calls on a company."
BZ: How about an example?
SR: The long-term story on Netflix, Inc. (NASDAQ: NFLX) is all-around growth of their international screening business, which we could break down into how many users do they think there are going to be and, separately, what do they think the average revenue per client, per user is going to be over time.
I have to preface this by saying, we haven't released the product, we're just going now into beta, so this is all preliminary.
When it came to (anticipated) revenue per user per month, we saw some significant differences. One analyst had a number that was significantly higher than anybody else.
One of our people spoke to the analyst who could have said, "Wow. I better look at my numbers."
That's not what his response was. Instead, he said, "Those other guys don't know what they're talking about."
From his perspective, he's gained something. From the perspective of clients, if they're interested, they can talk to a guy who is an outlier. For brokers, this represents a high-value conversation that analyst is going to have with his clients that would not have happened before this kind of platform (Visible Alpha).
BZ: What about the partnership with Nasdaq? What is that all about?
SR: I think it's part of the same drive. There's a triangle between companies, analysts following them and investors who own the companies.
We want to enhance the conversation between investors and analysts, but can't ignore the fact that company management is also part of this. The company is concerned about market expectations. It wants to understand what analysts think.
There are issues around the amount of disclosure, but the company still needs to keep track of what people think, what's driving the share price and what's driving investor sentiment.
Helping companies understand what analysts and investors are thinking about them is an important part of that whole ecosystem.
Related Link: The NASDAQ: Back To The Future?
BZ: How does it feel to be breaking ground like this?
SR: It's very interesting. It's humbling to be given what brokers have often thought of as the crown jewels of their research department's production.
To be able to work with them to create additional value for their clients is very exciting.
At the time of this writing, Jim Probasco had no position in any mentioned securities.
Image Credit: Public Domain
Posted-In: NASDAQ Scott Rosen Visible AlphaTop Stories Exclusives Trading Ideas Interview General Best of Benzinga
View Comments and Join the Discussion!