GOBankingRates' 'What's Next?' Initiative Wants To Help You Invest For Your Retirement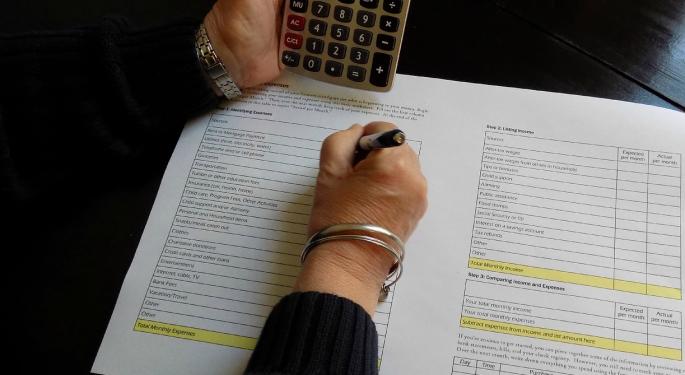 Forty-three percent of Americans have not spoken to anyone about their retirement, and 58 percent think their financial planning needs improvement, according to the Northwestern Mutual 2015 Planning and Progress Study.
Connie Lundegard, senior digital marketing manager for financial services website GOBankingRates, explained to Benzinga how this finding helped inspire GOBankingRates to sponsor its brand new "What's Next?" initiative.
Benzinga: What is the "What's Next" initiative and who is it for?
Connie Lundegard: "What's Next?" is a unique, new section of GOBankingRates.com that allows people to sign up for either a free customized financial session or a detailed portfolio analysis and personalized investment plan, depending on their financial concerns and needs.
Related Link: LendingRobot And Lending Club Aim To Automate Investing
We will also be publishing a ton of articles on retirement and investing topics. From retirement planning and wealth-building strategies, to tips for saving, managing and getting out of debt and creating an improved investment approach.
More than 50 planners, advisers and financial experts will share ideas to help people prepare for a more sound financial future.
Simply, "What's Next?" is for people at all life stages and income levels who want to improve their finances.
BZ: According to the Northwestern Mutual study, many people believe they have failed to plan sufficiently when it comes to finances. Why is that?
CL: Studies show that only 40 percent of people have set goals for their financial future and only 12 percent have a written financial plan. I am a believer that for any goal, you need to have a plan to reach it and that it should be written down. If not, then to me that's a wish, not a goal.
There are many misconceptions about getting professional money help. People think that hiring an adviser costs a lot of money or requires a certain level of assets. The truth is that there are many free and affordable places to get information about better managing your money and making a financial plan.
BZ: How will this initiative help?
CL: "What's Next?" gets people started thinking about and planning for the future and that's often the hardest step.
BZ: What does the portfolio analysis/investment plan consist of? What kinds of information and advice will people receive?
CL: For the portfolio analysis and investment portion, we've partnered with FutureAdvisor, which is an award-winning registered investment advisory firm. FutureAdvisor is a robo-adviser that uses technology to analyze people's current portfolio and provide custom recommendations to invest smarter.
BZ: For those who choose the financial planning session, is there access to any sort of follow-up?"
CL: All of our "What's Next?" resources are free, so in addition to the free financial session or portfolio analysis, people will be able to read articles that specifically address their unique challenges and goals. For example, if retirement planning is a person's area of focus, they will be able to find dozens of articles that help with planning toward that goal.
Of course, if a person feels like they want further analysis and information from the financial session, they can sign up for an additional session at a cost through the financial planner directly.
Related Link: Why Robo-Advisers Are "Great" For The Advisery Space
BZ: Finally, what role does GOBankingRates want to play in fintech globally – not just with regard to the "What's Next" initiative?
CL: GOBankingRates is a FinTech company and every day we're working toward being a leader for financial technology in the personal finance space.
Our focus is on U.S. consumers and using technology to bring them the best tools and products that meet their needs. This includes finding an affordable personal loan to finance home improvements or to pay a tax or medical bill, to identifying the highest rate savings accounts or CDs to start saving up an emergency fund.
GOBankingRates simplifies the process of finding products that meet people's financial needs using technology.
Our goal is to be a resource for everyone, especially those with less knowledge about their own finances.
At the time of this writing, Jim Probasco had no position in any mentioned securities.
Image Credit: Public Domain
Posted-In: Connie Lundegard FutureAdvisor Northwestern MutualTop Stories Exclusives Tech Personal Finance Interview Best of Benzinga
View Comments and Join the Discussion!