LendingRobot And Lending Club Aim To Automate Investing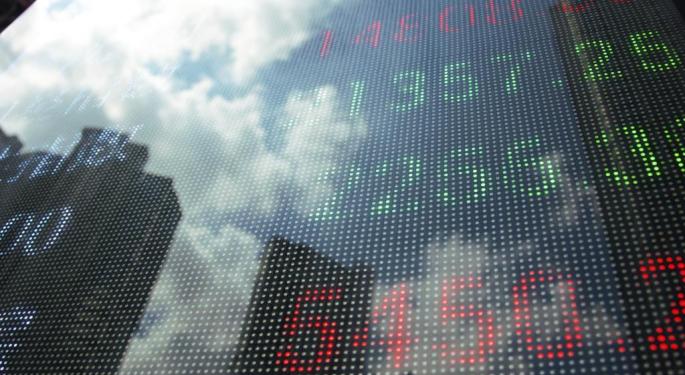 LendingClub Corp (NYSE: LC) has partnered with LendingRobot to use big data and automation in order to produce better returns for investors. The relationship marks Lending Club's first partner aligned with the company's latest initiative— Lending Club Open Integration (LCOI).
Lending Club has rolled out a suite of new services that will allow partners to offer Lending Club investments directly from their websites, something that LendingRobot is taking advantage of.
Robot Advice
The partnership represents a unique opportunity for traders looking to invest in marketplace lending. LendingRobot's founders, Emmanuel Marot and Gilad Golan, found that investing in marketplace lending can deliver returns between 7 and 10 percent. However, in order to make those kinds of returns safely, investors would need to invest smaller amounts of money across hundreds of different loans.
The process of managing so many small investments is tedious, so Marot and Golan came up with LendingRobot. LendingRobot combs through the lending data and uses it to select loans and maintain them for investors.
Replacing Man
LendingRobot replaces the need for a human expert whose knowledge and advice could be used to pick valuable investments. Instead, the company uses complex algorithms to analyze data and translate it into action. While some say the power of human intuition is irreplaceable, others believe that automation and machine learning like this will do away with losses associated with human error.
Lending Club Open Integration
Lending Club's partnership with LendingRobot is expected to kick off the company's LCOI initiative with a bang. The initiative essentially makes Lending Club's services and products available to any partner site. That means investors no longer have to create an additional Lending Club account to make marketplace loan investments.
As LendingRobot will make choosing Lending Club investments easier and thus more accessible to the public, the partnership could help grow Lending Club's user base.
Posted-In: LendingRobotNews Tech Personal Finance Best of Benzinga
View Comments and Join the Discussion!