Marketers Realize You Can't Put Baby Boomers In The Corner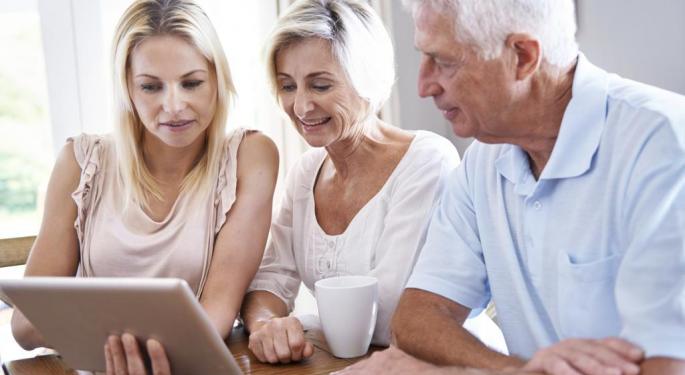 While the elusive millennial generation has proven to be a challenge for up-and-coming businesses that hope to capture the attention of a big part of the spending population, some firms are turning back to the original "big spenders"— baby boomers.
While an aging population may not seem like an attractive market, baby boomers control the majority of disposable income in the United States, making them a cash cow for firms who know how to reach them.
The Marketing Gap
Many believe that baby boomers are underserved in the marketing department because most firms are targeting millennials with their social media campaigns and online ads. While boomers are certainly active on social media, they aren't using Snapchat and Instagram; Instead they stick with comfortable favorites like Facebook Inc (NASDAQ: FB).
Related Link: Millennials And Financial Phobias: Is There A Happy Ending Ahead?
Why Not Sell?
If Boomers have so much money to spend, why aren't more firms dedicated to targeting them? For one, that generation tends to be extremely loyal to brands they've grown up with. While this may be true, it doesn't mean they're not in the market for new and improved. Boomers also tend not to settle and are usually looking to go bigger and better when they can.
Reaching The Boomers
AARP saw the gap in the market and has created its own marketing agency which will help big brands get their names in front of baby boomers. The agency, called Influent50, says traditional marketing firms have trouble reaching that generation because they are typically staffed with young, fresh faces whose expertise lies with millennials.
Who Needs Boomers?
The truth is, several businesses rely on boomers to keep them in the black.
Home improvement stores like Lowe's Companies, Inc. (NYSE: LOW) and Home Depot Inc (NYSE: HD) need suburban, home-owning boomers to continue using their products for home repair. They make up a huge percentage of those buying consumer goods like coffee and soda; and they've got a lot of money to spend. In addition to their savings, baby boomers are expected to inherit some $13 trillion within the next 20 years.
View Comments and Join the Discussion!
Posted-In: AARP baby boomers Influent50 MillennialEntrepreneurship Economics Personal Finance Best of Benzinga